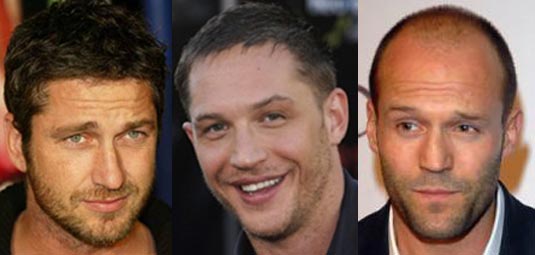 Tom Hardy, Gerard Butler, Jason Statham, Liam Neeson and Gary Oldman are the professionals! You have no idea what we're talking about? Well, guess what, it looks that UK television show from the 70s, titled The Professionals is getting a remake!
Or, if you prefer, it's getting turned into a movie. And what a movie that will be with this kind of cast on board? Judge yourself!
Ok, ok, nothing is confirmed at this moment, but it sounds interesting to know that Lionsgate UK is reportedly eyeing Tom Hardy, Gerard Butler and Jason Statham to play the secret agents Bodie and Doyle, while Liam Neeson and Gary Oldman are being eyed to play their boss.
So, yes, that (unfortunately) means some of them will get the part, and no, they're (unfortunately) not all going to be in the movie, but you must admit that it will be a difficult decision indeed!
At this moment we know that "…this big-screen version will be an origin story, showing how ex-Spec Ops mercenary Bodie and counter-terrorism detective Doyle unite to work for covert UK security unit CI5."
Martin Shaw and Lewis Collins played the original agent pair, with Gordon Jackson as their sour boss.
Still no word about the possible director, but we do have producers Callum McDougall (Casino Royale, Quantum Of Solace) and Richard Whelan (Captain America: The First Avenger) on board for The Professionals, so we have no doubt that it will be an awesome project.