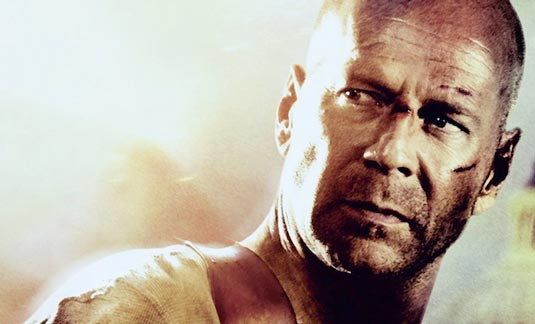 Twentieth Century Fox Film has released online a trailer for the "Die Hard Marathon" taking place in theaters on February 13th, 2013 leading up to the release of A Good Day to Die Hard. Check it out:
The marathon will include the 1988's Die Hard, 1990's Die Hard 2: Die Harder, 1995's Die Hard with a Vengeance, 2007's Live Free or Die Hard and the new film in the end, as a cherry on an icing on a cake.
Directed by John Moore, A Good Day to Die Hard stars, of course, Bruce Willis, and Mary Elizabeth Winstead and Jai Courtney as well.
Are you up and ready for it?