Summit has released the full trailer for
The Twilight Saga:

Eclipse
filled with plenty of drama between Edward (
Robert Pattinson
), Bella (
Kristen Stewart
) and Jacob (
Taylor Lautner
). In
Twilight Saga: Eclipse
, Bella once again finds herself surrounded by danger as Seattle is ravaged by a string of mysterious killings and a malicious vampire continues her quest for revenge. In the midst of it all, she is forced to choose between Edward and Jacob – knowing that her decision has the potential to ignite the struggle between vampire and werewolf. With her graduation quickly approaching, Bella is confronted with the most important decision of her life.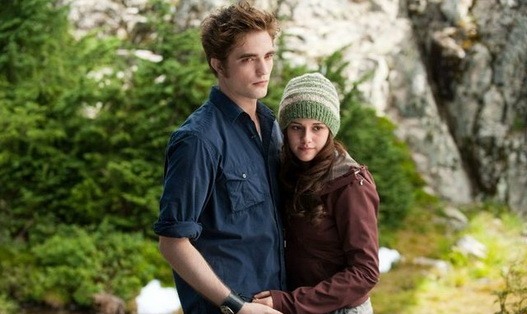 About the TWILIGHT film series
The
Twilight
film series stars
Kristen Stewart
and
Robert Pattinson
and tells the story of 17-year-old Bella Swan who moves to the small town of Forks, Washington to live with her father, and becomes drawn to Edward Cullen, a pale, mysterious classmate who seems determined to push her away. But neither can deny the attraction that pulls them together…even when Edward confides that he and his family are vampires. The action-packed, modern day vampire love story TWILIGHT, the first film in the series, was released in theatres on November 21, 2008 to a blockbuster reception. The second installment of the film franchise,
The Twilight Saga: New Moon
starring Kristen Stewart, Robert Pattinson and Taylor Lautner, was released November 20, 2009 to a record breaking opening. The third film in the franchise,
Twilight Saga: Eclipse
opens in conventional theaters and IMAX on June 30, 2010. If you want to see the trailer in theaters this weekend, it's attached to
Remember Me
, which stars Pattinson.
Download Twilight Eclipse in HD-Quality 1080p
[1920 px] − 113 Мb (QuickTime)
Download Twilight Eclipse in HD-Quality 720p
[1280 px] − 76 Мb (QuickTime)
Download Twilight Eclipse in HD-Quality 480p
[852 px] − 31 Мb (QuickTime)