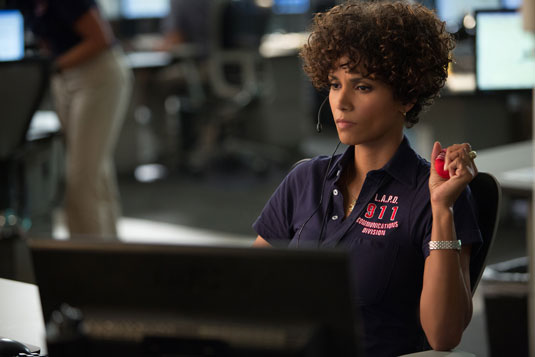 The Call looks like the most mainstream thing director Brad Anderson has ever done, and that, I'd say, makes me wanna see it. He is, mind you, the reason we have The Machinist. It stars Halle Berry as a 911 phone operator with some kind of vendetta against a serial killer, and after the clip released two days ago, two more are coming your way. Check them out: The film was originally called The Hive, which kinda makes it sound like a horror movie with creatures and BUGS and whatnots, so it sure was a good idea to change it to The Call, now more suitable for a thriller. Synopsis:
When veteran 911 operator, Jordan, takes a life-altering call from a teenage girl who has just been abducted, she realizes that she must confront a killer from her past in order to save the girl's life.
The Call also stars Abigail Breslin, Michael Imperioli, Morris Chestnut, Michael Eklund, Ella Rae Peck, Justina Machado, David Otunga and Roma Maffia, and hits the theaters this March 15th, 2013.
Source: BeyondHollywood