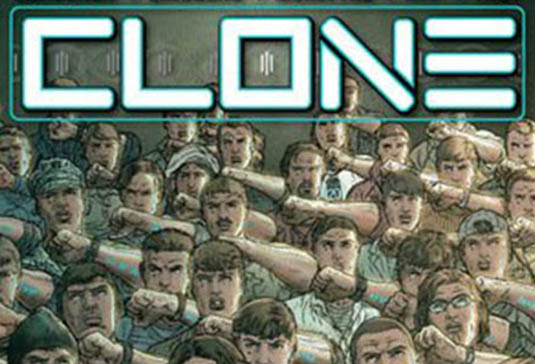 What if there were more of you?
Try to find an answer to that question, and get ready for a brand new TV show
Clone
! In case this already sounds familiar – you have nothing to worry about, we
are
talking about
David Schulner
's sci-fi thriller comic of the same name which is now being developed for TV with the project set up at Universal Television. So, we've just learned that
Robert Kirkman,
the creator of
The Walking Dead,
has some serious plans with Clone. The TV adaptation was announced Saturday during Skybound's panel at San Diego Comic-Con. In fact, they already have Schulner set to pen the adaptation! He will also executive produce the project alongside Kirkman, David Alpert and David Engel. Here's what Schulner had to say about the upcoming show: "I knew if I went off the rails too badly Robert would be there to put me back on track. Now I've been writing the comic for two years, issue 9 comes out next week and I just finished writing issue 15, so to be able to turn it into a television show is just icing on the cake." Described as a high-octane thriller with a sci-fi twist, Clone asks a simple question: what if there were more of you? And what if you could save those versions of yourself from being killed? The show's themes of identity and nature vs. nurture are intrinsic to the roller-coaster ride of a story. Hope we'll soon have more updates to share. Until then – let us know what you think about the upcoming adaptation, and stay tuned!