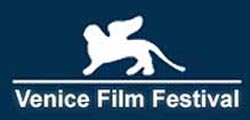 So, you already have some plans for August? Sun, beach…maybe some festival? Venice, for example?
Ok, it's too early to talk about one of the biggest film festivals in the world, (when, on the other hand, another big film festival continues at Cannes), but we have some details about the upcoming, and by the way, the 68th Venice Film Festival, so we're here to share that with you!
The 68th Venice Film Festival runs from August 31st to September 10th, and trust us, it already sounds like the biggest movie premieres are bookmarked for that time of year. I mean, check this out – Roman Polanski's Carnage, then we have David Cronenberg's A Dangerous Method, then there's Steven Soderbergh's Contagion and Haywire (under consideration) and of course, Steve McQueen's Shame.
But, as Variety reports, the list doesn't finish here. According to them, two Steven Spielberg titles, War Horse, from Disney and DreamWorks, and 3D family pic The Adventures of Tin-Tin: The Secret of the Unicorn, are also possibilities but – not both.
On the other hand, films submitted but not yet approved for the festival include Madonna's W.E., Walter Salles' On the Road, and Luc Besson's The Lady. Tomas Alfredson's adaptation of Tinker, Tailor, Soldier, Spy is also among the movies tipped to premiere at Venice, as well as Alexander Payne's The Descendants.
All of these titles sound familiar to you, and you can check out our previous reports in order to find a description, synopsis part, and the cast list of course.
As usual, feel free to share your thoughts with us, and make sure to stay tuned for more Venice updates!