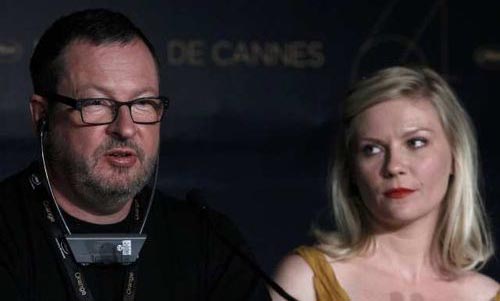 What the hell was Lars Von Trier thinking when he said he was Nazi? Have no idea, but he'll definitely have a reason to feel melancholic now, when the Cannes Film Festival declared him "persona non grata with effect immediately."
And just in case you still have no idea what we're talking about, you came to the right place because you'll find the full explanation in the rest of this report (including the video). But for those of you who are familiar with Von Trier incident, let us right here, at the beginning, say that his Melancholia will still be in contention, but if it wins any awards, von Trier will not be there to accept them. Why? Because he has strange sense of humour, or just because he's an attention freak? Or, both?
So, everything started at a press conference following the 8:30 AM press screening of his latest movie Melancholia, when he was asked about his German roots.
"For a long time I thought I was a Jew and I was happy to be a Jew, then I met Susanne Bier and I wasn't so happy. No, that was a joke, sorry…But it turned out I was not a Jew, and if I had been a Jew I'd have been a second-rate Jew, because there's kind of a…hierarchy in the Jewish population. But no, I really wanted to be a Jew but then I found out I was really a Nazi. Because my family was German, which also gave me some pleasure. What can I say? I understand Hitler…I think he did some wrong things, yes absolutely. But I can see him sitting in his bunker at the end…What? There will come a point at the end of this…I will…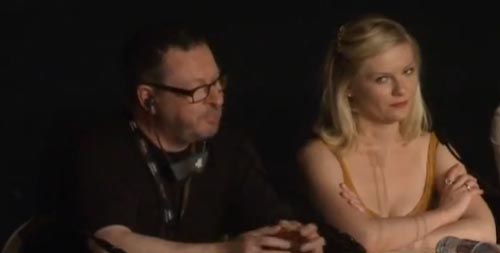 No, I'm just saying I think I understand the man. He's not what you would call a "good guy" but I understand much about him. I sympathize with him a little bit. I don't mean I'm in favor of World War II and I'm not against Jews, not even Susanne Bier. That was also a joke. In fact I'm very much in favor of them. All Jews. Well, Israel is a pain in the ass but… Now how can I get out of this sentence? No, I just want to say about the art – I'm very much for… Speer, is it? Albert Speer I liked. He was also maybe one of god's best children, but he had some talent. It was possible for him to use during… Ok. I'm a Nazi."
Then, we heard the festival announcement that goes like this: "The Festival de Cannes provides artists from around the world with an exceptional forum to present their works and defend freedom of expression and creation. The Festival's Board of Directors, which held an extraordinary meeting this Thursday 19 May 2011, profoundly regrets that this forum has been used by Lars Von Trier to express comments that are unacceptable, intolerable, and contrary to the ideals of humanity and generosity that preside over the very existence of the Festival. The Board of Directors firmly condemns these comments and declares Lars Von Trier a persona non grata at the Festival de Cannes, with effect immediately."
Cannes Melancholia Full Press Conference
Then, Von Trier said he was sorry, and he just made things worse:
"I think the Holocaust is the worst crime in humanity that I can remember…I believe that it's an especially delicate subject down here, because the French have a history of being extremely cruel to the Jews. I should be carried around in a little cage with something in my mouth and shown to the press. I'm joking a lot. I think you need, as journalists, even though you don't find it funny, to see my intention."
Action – reaction? I really find this boring. And no, when I say boring I don't actually think that Von Trier is one funny misunderstood guy. He obviously wanted all of this, because, you know, when you have that "fuck" tattoo on your fingers, than you're definitely a hilarious person. Or, at least you get this when you type your name on Google Search:

However, if I can watch Roman Polanski's movies and really enjoy them, why should I 'ban' Von Trier's Melancholia?
[youtube]http://www.youtube.com/watch?v=LayW8aq4GLw&feature[/youtube]