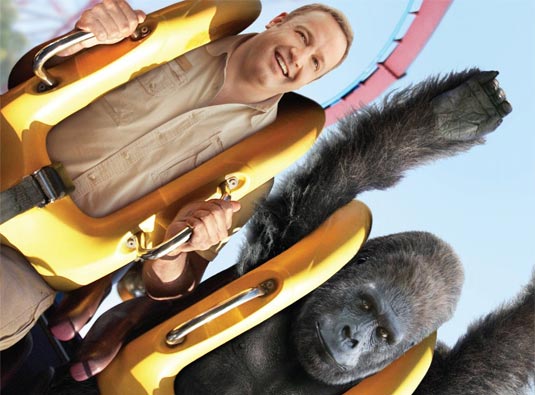 Recently, we added the trailer for  Zookeeper. Today we have new poster for Columbia Pictures' family comedy.
The animals at the Franklin Park Zoo love their kindhearted caretaker, Griffin Keyes. Finding himself more comfortable with a lion than a lady, Griffin decides the only way to get a girl in his life is to leave the zoo and find a more glamorous job. The animals, in a panic, decide to break their time-honored code of silence and reveal their biggest secret: they can talk! To keep Griffin from leaving, they decide to teach him the rules of courtship – animal style.
The film is directed by Frank Coraci, stars Kevin James, Rosario Dawson, Leslie Bibb, Adam Sandler, Jon Favreau, Cher, Sylvester Stallone, and Donnie Wahlberg.
Zookeeper hits theatres on July 8th.