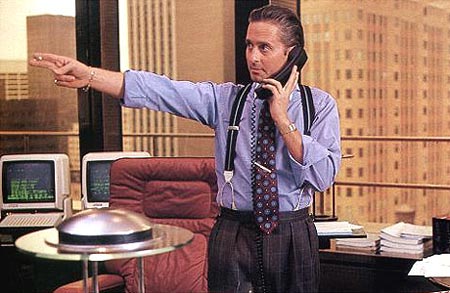 Fox has confirmed it is in the early stages of development on a sequel to 1987's
Oliver Stone
's "
Wall Street
."
Allan Loeb
(Things We Lost in the Fire, 21), is writing the screenplay for the sequel and no word yet if Oliver Stone's going to be involved but
Michael Douglas
is definitely interested in reprising the character but will make his decision of whether to return based on the script.
Ed Pressman
has signed up to produce. According to Variety, the modern-day story will again center on Gordon Gekko, who has recently been sprung from prison and re-emerges into a much more tumultuous financial world than the one he once lorded over. The Bud Fox character, played by
Charlie Sheen
in the original, will not appear in the latest incarnation.