Movie News
Walter Hill in Talks to Direct Sylvester Stallone in the New Headshot Action Movie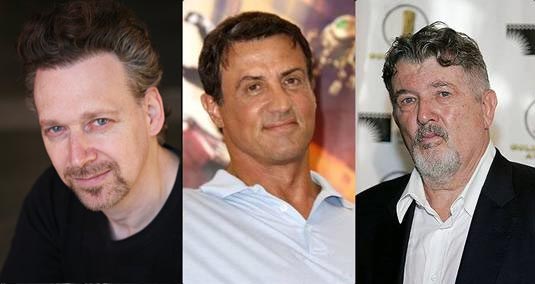 Wayne Kramer had exited the Sylvester Stallone's Headshot earlier this week and Deadline reports that the famous action director Walter Hill is in talks to helm the film.
Kramer (The Cooler, Running Scared), reportedly left the project over different solutions to creating a theme. People close to the production have denied claims that there was verbal dispute which led to a heated argument between Kramer and Stallone. Headshot was written by Allesandro Camon, and is based on a graphic novel from Matz aka Alexis Nolent and follows a cop and a hit man who join forces against a common enemy.
Stallone gives more details about Kramer's depart from the project:
Initially, Mr. Kramer was hired to direct a dark comedy; however his vision was much darker and exceptionally more violent than how the project was originally conceived. It was decided that it would be better for everyone to move on and consequently Mr. Kramer was dismissed by producers earlier this week. There were no volatile clashes, it was simply a professional parting of the ways."
Cinema fans will agree that Walter Hill makes awesome cinematic movies and that he is responsible for some fine pieces of popcorn flick entertainment such as Sam Peckinpah's The Getaway that he scribed, co-wrote James Cameron's Aliens, directed hilarious The Warriors and 48 Hours and was one of the protagonists of the Western classic HBO series Deadwood.
His previous few projects have been less-then-memorable: Undisputed, Supernova, Last Man Standing, But Hill still knows how to assemble a tense action-thriller with strong and blatant Western undertones. Here's what Stallone has to say on the possibility of Hill's involvement:
I completely respect Walter's incredible body of work and hopefully this legendary director will become attached to the project."
If they deal a collaboration this could possibly be a major career re-birth for both of them. In either way, the project is scheduled to start production before this summer.
In the meantime Stallone will be in The Expendables 2, coming August 2012 and Walter's last  project, St. Vincent is the story of a hitman who poses as a priest, starring Pierce Brosnan and Billy Bob Thornton.
Do you think these guys are good couple ? Source: Deadline