Movie News
War of the Gods and Dawn of War Are Immortals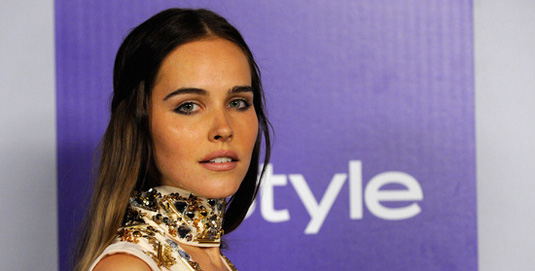 We already wrote some stuff about War of the Gods and Dawn of War, but we're here now to write some interesting things about an upcoming mythology-spectacle titled Immortals! That's confusing, right?
Ok, we're joking, this is the same movie, but now it will be called Immortals. You get it? War of Gods is Immortal, and Immortal is Dawn of War. Easy thing to remember!
Hm, how should we start this… This movie is currently in production and Relativity Media sent out a press release letting everyone know that they've made a few major changes.
As we know now, War of Gods will now be called Immortals and two actors have joined the the growing cast including Oscar nominee John Hurt and Isabel Lucas.
So, you already know that this big Hollywood project will center on young warrior Theseus (we also mentioned that Henry Cavill will play him), who leads his men into battle with the immortal Greek gods to defeat the evil and powerful elder gods of the Titans in order to save mankind.
Mickey Rourke will have an honour to play film's villain King Hyperion, while Frieda Pinto will play Phaedra, an oracle priestess who aids the young warrior on his quest.
John Hurt will be taking on the role of Zeus as an old man while Luke Evans will star as young Zeus. Isabel Lucas will play goddess of wisdom and strategy, Athena, or, as they describe her: "the daughter of Zeus who finds her loyalty tested as the war between the gods and Titans looms."
It's going to be interesting seeing 25 year old Lucas in this kind of role.
Immortals will also stars Kellan Lutz as Poseidon, Robert Maillet as Minotaur, Stephen Dorff as Stavros, Corey Sevier as Apollo, Steve Byers as Heracles, Romano Orzari as Icarus among others.
Anyway, Tarsem Singh's movie is already in principal photography and already has a release date – November 11, 2011, and this re-titled thing is probably something like an attempt to distance the film from Clash of the Titans.
On the other hand we are witnesses that Greek mythology is a growth trend in Hollywood, so it's kind of interesting to see how this battle-for-a-good-title continues in real life. So, stay tuned!