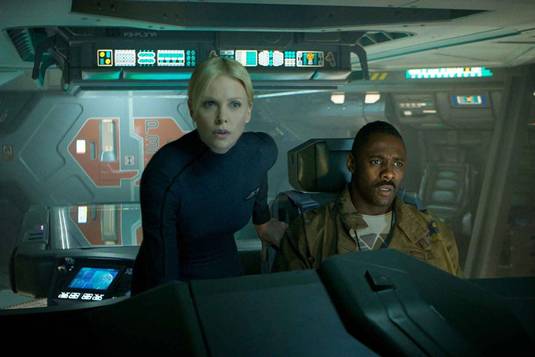 The first clip from Ridley Scott's Prometheus has now arrived online, with Idris Elba's Janek rocking a 'Weyland' shirt and landing the team of scientists and explorers on a rather hostile alien world.
The officially R-rated Alien prequel also stars Noomi Rapace, Charlize Theron, Michael Fassbender, Logan Marshall-Green, Rafe Spall, Sean Harris, and Guy Pearce.
Vet Scott returns to the genre creating an original science fiction epic set in the most dangerous corners of the universe. There, they will discover the answers to our most profound questions, but must fight a terrifying battle to save the future of the human race.
Check out the new clip that comes hot on the heels of several  featurettes that debuted last week and offered a behind-the-scenes look at the aliens, story, and characters.
[youtube]http://www.youtube.com/watch?v=SL5DK7CdscI[/youtube]
The anticipated sci-fi horror film Prometheus will arrive in theaters on June 8th, 2012.