Movie Trailers
Watch: New Footage In KICK-ASS 2 International Trailers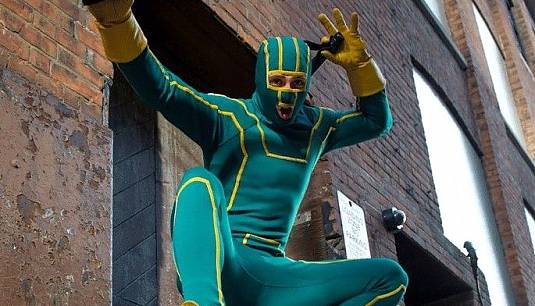 Take another look at Kick-Ass, Hit-Girl, Colonel Stars and the rest of Jeff Wadlow's motherfucking super-hero team, 'cause we have some pretty cool international (read: Slovenian) trailers for Kick-Ass 2 to share with you today! The new footage (as usual) means more action, more violent scenes and even more fun. Head inside to take a look & let us know what you think!
[youtube]http://www.youtube.com/watch?v=tgXXWF9f1oo[/youtube]
Written and directed by Wadlow, the follow-up to 2010's Kick-Ass is set to hit theaters on August 16th, 2013, and (once again) has an awesome cast on board which includes Aaron Taylor-Johnson, Chloe Moretz, Christopher Mintz-Plasse, Morris Chestnut, John Leguizamo, Donald Faison and Jim Carrey.
This time, in order to make a real difference on the streets, Dave and Mindy join forces with Justice Forever, run by a born-again ex-mobster named Colonel Stars and Stripes. But the world's first super villain, Red Mist (reborn as The Mother Fucker) returns to play supervillain with his army, and exact revenge on Kick-Ass.
Well, well, well… not so fast Mother Fucker – if you mess with one member of Justice Forever, you mess with them all!
Looks fun, hope you agree?