Movie Photos
Watch: Images From Long-Gestating Live Action/Animated THE CONGRESS
We mentioned Netflix's 'House of Cards' series when we talked about the first Netflix series for kids based on the DreamWorks'movie, Turbo. Well, Robin Wright who looked sensational in a backless halterneck dress at the screening of a political drama 'House of Cards', is definitely front-and-center in Waltz With Bashir director Ari Folman's followup The Congress. Actually, Wright is playing a version of herself, depicted as 'an aging actress who has sold Hollywood digital rights to her younger likeness' in a long-gestating adaptation of Stanisław Lem's short story 'The Futurological Congress'. A live-action mixed with animation, which is said to be a 70 minute to 50 minute ratio, The Congress also starring Kodi Smit-McPhee, Paul Giamatti and Danny Huston in a story about an actress who makes a deal that changes her future in ways she could never predict. The director of the Israeli animated documentary Waltz With Bashir, Folman earlier told Cinemascope:
We just returned from a round of rough-cut screenings in Israel and Europe. The film has 70 minutes of live-action and 50 minutes of animation, the live action part is locked (except for the effects) and the animation is still in the Animatic phase, but most of the designs are done. We're now going into an insane journey of finishing the animation in 10 months, in five different countries: here, in Jaffa, Poland, Belgium, Germany and Luxemburg. After that, post-production. The movie should be done by January 2013.
Well, it looks potentially close to being finished, considering a batch of new images that have arrived, and let's hope for a Cannes premiere.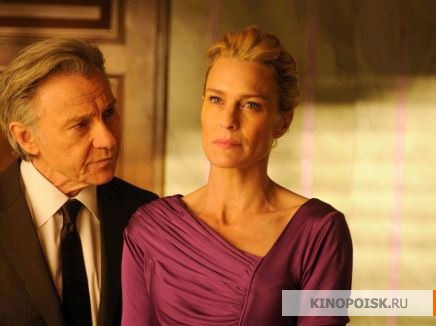 An aging, out of work actress struggles to make ends meet and provide care for her disabled son. Times are tough until she is offered one last job. A major studio will scan her body – they will own her image and likeness and use it anyway they want. It's a huge paycheck, but there's a catch: she'll never be able to act again. The ramifications of her decision have far-reaching effects in the future that she could never imagine.
Source: Kinopoisk