Movie Trailers
Watch the Best Animated Short Oscar Winner THE FANTASTIC FLYING BOOKS OF MR. MORRIS LESSMORE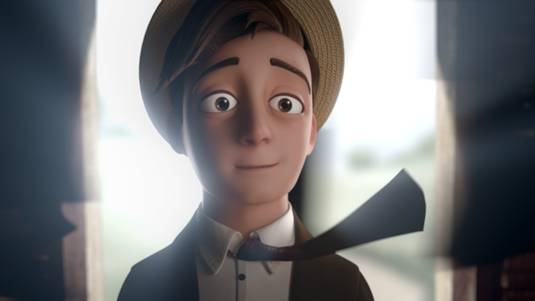 One of the most surprising wins from Oscar 2012 was The Fantastic Flying Books of Mr. Morris Lessmore, which won an Academy Award for Best Animated Short, beating Pixar's La Luna among the others.
It has almost no dialog, it is charming and witty, and combines a variety of animation techniques, including traditional stop-motion technique, along with miniatures, 2D animation and CGI.
Furthermore, it is inspired by a wind-mixture of Hurricane Katrina which devastated New Orleans in 2005, the storm scene in Buster Keaton, the tornado from The Wizard of Oz, and a love for books.
Animated short film by author and illustrator William Joyce and co-director Brandon Oldenburg was created at Moonbot Studios in Shreveport, Louisiana is old fashioned and cutting-edge hybrid at the same time.
The Morris Lessmore short is now online and you can watch it below.
William Joyce said:
We made Morris Lessmore with passion, sweat and every nickel we could rub together. To see it embraced by the Academy is the biggest smile imaginable.