Movie Posters
WATCH: Trailer For WHAT MAISIE KNEW, Starring Julianne Moore & Alexander Skarsgard!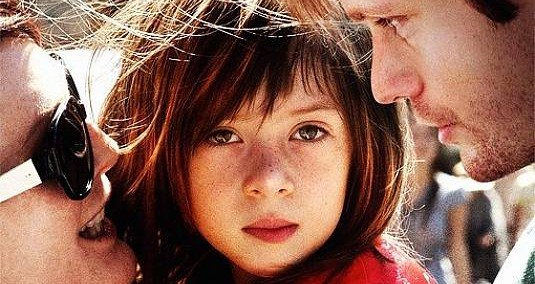 What Maisie Knew
, an adaptation of the Henry James novel of the same name, is still without an official release date, but at least we have a brand new trailer for the whole thing to share! Definitely worth your attention, not just because
Julianne Moore
,
Alexander Skarsgard
and
Steve Coogan
star in it, but because they already describe it as
an excellent movie about a child made for adults
…
Directed by
Scott McGehee
and
David Siegel
, and set in contemporary New York, the film centers on a six-year-old girl named Maisie enmeshed in the bitter divorce of her mother Susanna – a rock and roll icon, and her father Beale – a charming but distracted art dealer.
What Maisie Knew
stars young & sweet
Onata Aprile
as Maisie,
Julianne Moore
and
Steve Coogan
as her parents,
Alexander Skarsgard
and
Joanna Vanderham
. [youtube]http://www.youtube.com/watch?v=qIW3zdcWC2o[/youtube]
Susanna is a pushy but seductive rock and roll icon married to Beale, a charming, distracted art dealer. Unnerved by the prospect of middle-aged stasis and drawn to other lovers, the couple eventually divorces. Maisie, their only child, is caught in the middle of it all, a flesh-and-blood bargaining tool who winds up being shuttled back and forth between her parents as they each attempt to start their lives afresh with new partners. Quietly precocious and a keen observer, Maisie begins to understand how essentially selfish, irresponsible and damaged her parents really are. With time their new relationships disintegrate as well, and Maisie is forced to consider whether or not she should try to construct for herself a whole new family.
Let us know what you think about the trailer & stay tuned for more updates on this one!