Movie News
Wes Bentley as Seneca Crane in Gary Ross' The Hunger Games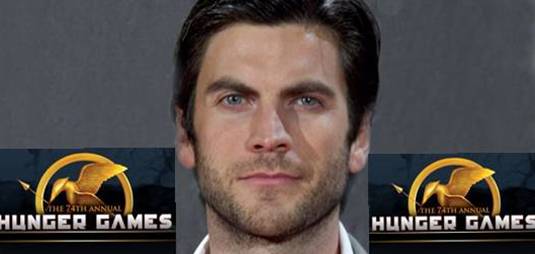 It's obvious that Lionsgate carefully announces each new role assignment for The Hunger Games – the last one is certainly the most extensive: in short, American Beauty star Wes Bentley has been cast to play the role of Seneca Crane, the 74th Hunger Games Head Gamemaker.
A more lengthy, Bentley joins a slew of talented young actors including Jennifer Lawrence as new series heroine Katniss Everdeen, along Willow Shields in the role of younger sister Primrose, Josh Hutcherson who had been tapped to play Peeta Mellark, Gale Hawthorne role belongs to Liam Hemsworth, and Paula Malcomson will portray Katniss and Primrose's Mom. Elizabeth Banks has confirmed she's signed up to play the part of Katniss' pre-games handler Effie Trinket.
The Hunger Games will be helmed by Gary Ross, and produced by Nina Jacobson together with Jon Kilik. Suzanne Collins' novel is the first in a trilogy of novels that have developed a global massive following.
As you know, the film story line reveals heroine Katniss Everdeen and childhood acquaintance Peeta Mellark forced to compete against one another and 22 other young people in a wilderness survival setting after Katniss bravely volunteers herself to enter the arena in favor of her little sister.
A teenage boy and girl are forced to compete in the Hunger Games every year. In the ruins of what was once North America, part twisted entertainment, part government intimidation tactic, the Hunger Games are for the nation of Panem televised event in which "Tributes" must fight with one another until one survivor remains.
So, Katniss is forced to rely upon her sharp instincts as well as the mentorship of drunken former victor Haymitch Abernathy. If she's ever to return home to District 12, Katniss must make impossible choices in the arena that weigh survival against humanity and life against love.
The fabulous Hunger Games will hit theaters on March 23, 2012.
Yep, check out the American Beauty memorable plastic bag scene:
[youtube]http://www.youtube.com/watch?v=1JobUrsonks[/youtube]
American Beauty – There's so much beauty in this world