Movie Posters
Where The Wild Things Are Poster/ Trailer Realise Date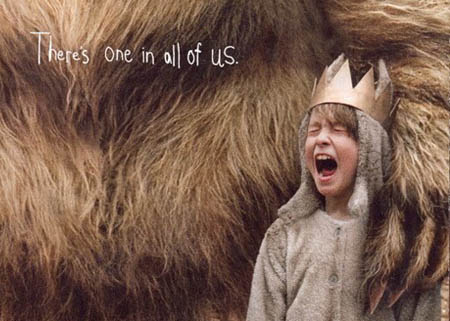 We've got today a great poster for Spike Jonze's adventure film "Where the Wild Things Are," an adaptation of Maurice Sendak's classic children's story where Max, a little boy creates his own world, a forest inhabited by ferocious wild creatures that crown Max as their ruler.
The adventure film will use a unique process to bring the story to life, incorporating the most dynamic elements of voice performance, live-action puppetry and computer animation.
"Where the Wild Things Are" voiced by Forest Whitaker, Paul Dano, Max Records, Catherine Keener, James Gandolfini, Catherine O'Hara and Lauren Ambrose is set to hit theaters on October 16th.
The first three-minute trailer for the Spike Jonze-directed "Where the Wild Things Are" will show up in front of "Monsters vs Aliens" on March 27th, 2009.