Movie News
Will Arnett And Michael Shannon Join Jonah Hex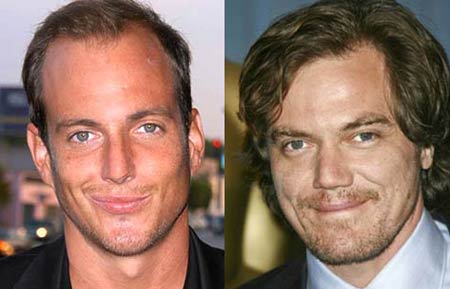 Will Arnett
and
Michael Shannon
have joined the cast of Warner Brothers upcoming "
Jonah Hex
" movie, based on  graphic novel which is created by writer
John Albano
and artist
Tony DeZuniga
. Arnett, known as a comic actor, will play a straight-arrow Union soldier who enlists Hex and is blindsided by the dirty fighting style of his enemies. Oscar nominee Shannon ("
Revolutionary Road
") has been cast as circus group leader Doc Cross Williams.
Josh Brolin
(Jonah Hex),
John Malkovich
and
Megan Fox
will also star in the
Jimmy Hayward
-directed movie, who is former Pixar animator. The DC Comics adaptation revolves around a bounty hunter, an American Civil War veteran with scars covering the right side of his face, who attempts to stop a Southern plantation owner from raising an army of the undead. The movie will be a sort of sci-fi western, even though the comic book is not sci-fi at all. "Jonah Hex" is due to start production this month in Louisiana.