Movie News
Will Smith and Samuel L. Jackson Rumored To Star in Quentin Tarantino's Django Unchained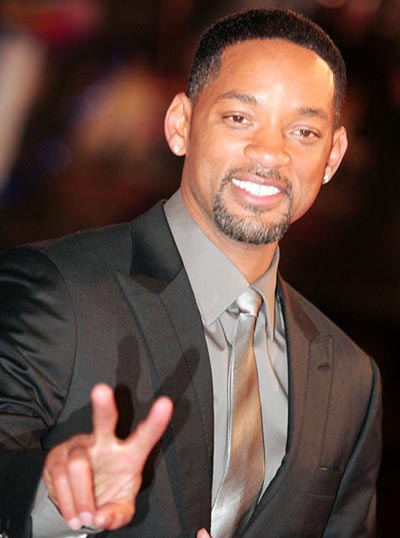 So, a few days ago we had a little chat about the upcoming Quentin Tarantino's project titled Django Unchained.
We mentioned then that a movie already involves Christoph Waltz, Treat Williams and Keith Carradine, but, as you guess, some fresh rumors just came in, and now we know that Will Smith is Tarantino's first choice for the lead in the whole thing!
On the other hand, Tarantino is also hoping to cast Samuel L. Jackson for one of the key roles, and I guess that now is the right moment to say – wow!
Apparently, Tarantino wrote the script with Smith in mind, and thanks to Variety we know that he's already been informally offered the role, as well as that "Smith would be willing to give up his usual $20 million salary for the chance to tackle different, more controversial material."
Just in case you have no idea what we're talking about now, the answer is – the themes of racism and the liberal use of the N-word, because, as we previously mentioned, the movie will follow:
"Django, a freed slave, who, under the tutelage of a German bounty hunter (Christoph Waltz) becomes a bad-ass bounty hunter himself, and after assisting Waltz in taking down some bad guys for profit, is helped by Waltz in tracking down his slave wife and liberating her from an evil plantation owner."
While we're still here, at "an evil plantation owner" part, let's say that Jackson would play the house slave to the bad guy, Monsieur Calvin Candie. The slave is an expert manipulator and will face off with Django.
And as you already know, Christoph Waltz has been confirmed to star in the film as the German bounty hunter who trains Django.
By the way, according to some reports, that role was written with Leonardo DiCaprio in mind, but the actor chose to pass on the film, which made Tarantino adjust the role for Waltz.
Another name rumored for this project was Brad Pitt, but unfortunately he as well has decided to pass on the project.
What do you think about Will Smith's involvement in this one? Let us know, and make sure you stay tuned!