Movie News
Will Smith has Signed Alongside His Son to Star in Shyamalan's Untitled Sci-fi Movie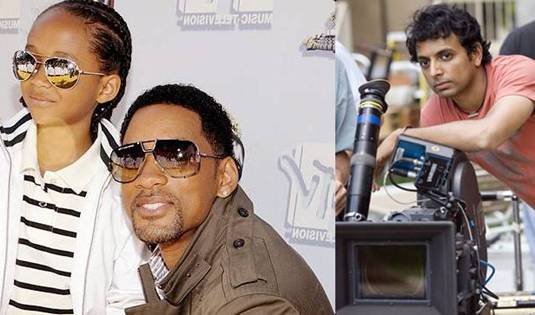 Jaden Smith is set to star alongside Will Smith (who also happens to be his father) for director M. Night Shyamalan in an untitled sci-fi adventure, Doug Belgrad, President of Columbia Pictures, announced Monday.
Belgrad released the following statement:
Night is an outstanding filmmaker who has a tremendous vision for this science-fiction adventure story and we couldn't be more excited to be working again with Jaden after our experiences on The Pursuit of Happyness and The Karate Kid. We're thrilled to have the two of them together on this project"
Back in October younger Smith was placed in front of the Shyamalan's lens for a sci-fi epic called One Thousand AE with Dad Will Smith to coordinate filming.
Now untitled project, co-penned by The Book of Eli's Gary Whitta together with Shyamalan, will gain bonus from a leading role for Smith Senior. Shyamalan said,
The chance to make a scary, science-fiction film starring Jaden and Will is my dream project."
Storyline details are being kept thoroughly under wraps, but the tale is something like this: a young boy and his alienated father who crash land on a planet and have to discover to it. Last year, Jaden said  "it's set in the future and it's about a journey." On board is his estranged dad, of course. The story is set 1,000 years into the future.
However, this is going to be Will and Jaden's follow up to their The Pursuit of Happyness, a drama based on a true story of touching, heartfelt growth of a man and his son as they struggled from homelessness to victory.
Overbrook's James Lassiter, Smith, Ken Stovitz and Jada Pinkett Smith will produce untitled sci-fi along with Shyamalan.
Below are two trailers for illustrative purpose: the first one is collaboration from Media Rights Capital and M. Night Shyamalan (Manoj Nelliattu Shyamalan) and comes in the form of Devil, a supernatural horror film based on an idea by the enigmatic filmmaker.
The second one is from 2006 The Pursuit of Happyness, the Smith family father-son duo.
[youtube]http://www.youtube.com/watch?v=bITfOdMmRY8[/youtube]
Devil trailer HD
[youtube]http://www.youtube.com/watch?v=_xcZTtlGweQ[/youtube]
The Pursuit of Happyness Trailer