Movie News
Willow Shields as Primrose Everdeen in Gary Ross' The Hunger Games along Four Tribute Roles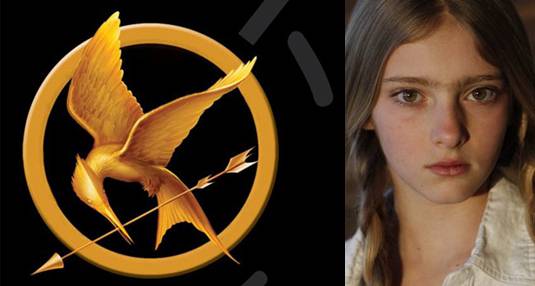 Lionsgate has chosen another young actress for a key role in Gary Ross' new film The Hunger Games. Lesser known Willow Shields won the role of Primrose Everdeen, sister of Katniss Everdeen.
This young-adult science fiction novel is, in the words of author Suzanne Collins, inspired by the Greek myth of Theseus, in which the citizens of Athens were forced to send young men and women to Crete to be sacrificed to the Minotaur.
The Hunger Games trilogy action story is set in a post-apocalyptic world, in the state of Panem, which was once North America. When the younger sister Primrose was selected to be among those who are in front of District 12 in a deadly fight Hunger Games, the protagonist Katniss volunteered to take her place. Ross said of casting Shields:
It's so exciting to find an amazing young actress like the one we just met. Prim is an emotionally demanding role and in many ways she is the cornerstone of the story. Willow Shields will make an amazing Prim and we're very lucky to have her."
Young thesp joins Jennifer Lawrence as Katniss, Josh Hutcherson as Peeta and Liam Hemsworth as Gale.
That's not all – in addition, four more names were announced for tribute roles: Jack Quaid (the son of Dennis Quaid and Meg Ryan) and Leven Rambin will play District 1's Marvel and Glimmer, and Dayo Okeniyi and Amandla Stenberg will portray District 11's Thresh and Rue.
Elizabeth Banks (Zack and Miri Make a Porno) is also in negotiations to team up with the Gary Ross feature project as Effie Trinket, an escort for District 12.
Shields can be next seen in forthcoming CBS telefilm Beyond the Blackboard, performing Sunday.
Check out Willow Shields voices girl watching gun fight in western short .
[youtube]http://www.youtube.com/watch?v=0ujSWv7uqgs[/youtube]
Las Vegas, New Mexico 1875 (short)