Movie News
Woody Allen's Tour of Great European Capitals Arrives in Copenhagen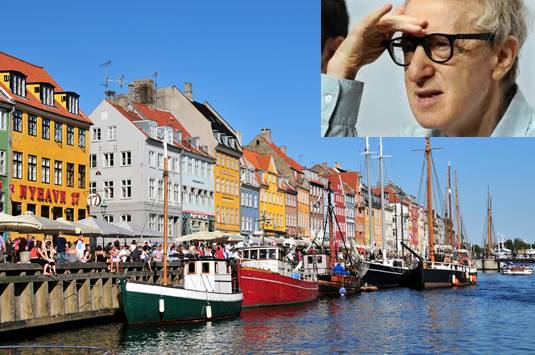 Iconic writer, director, actor, comedian, and musician, Woody Allen has been making his way across the Old World, from London (Match Point and You Will Meet a Tall Dark Stranger), Paris, and Barcelona (Vicky Cristina Barcelona) to Rome (Nero Fiddled).
His Midnight in Paris, has just won him an Oscar for Best Original Screenplay, and he is now eyeing Copenhagen as the setting for his next film in the tour of great European capitals.
His producer of all European-set features, Letty Aronson is currently in talks with Danish producer Per Holst (Pelle the Conqueror) about bringing the Allenr's next movie to the Danish capital for a 2013 shoot, despite Rio De Janierio was rumored as another potential location.
Copenhagen is currently setting up a regional film fund in order to attract international co-productions.
What are your thoughts on Allen's future effort to make a glamorous portrait of Venice of the North skylines?
[youtube]http://www.youtube.com/watch?v=BYRWfS2s2v4[/youtube]