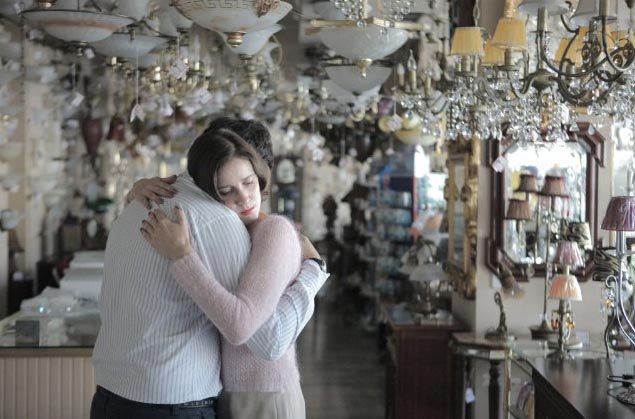 Here's a new teaser for
Yorgos Lanthimos
'
Alps
movie which opens this Friday. Completely weird one, but I guess that's what we all love about Lanthimos' projects. We already wrote so much about this drama, you know all the important stuff, so don't waste your time – go ahead and check out the 1-minute preview of the whole thing, I'm sure you'll enjoy!
Aggeliki Papoulia, Ariane Labed, Aris Servetalis, Johnny Vekris
and
Stavros Psyllakis
all star in the Alps, the story of a group of people who specialize in playing the role of deceased people to anyone (usually relatives, friends or colleagues of the deceased) willing to pay for their services. Their company, called Alps, is managed by Mont Blanc, a strict boss who keeps his employees under a close watch. But when the company's nurse decides to get off her scripted routine, this eccentric group starts falling to pieces.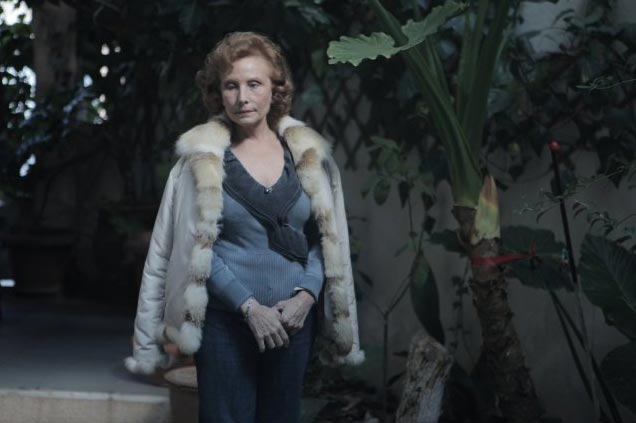 And just in case you're wondering if this movie has anything to do with director's previous film, don't worry! Lanthimos says that it's the complete opposite of his
Dogtooth
, which he says
"is the story of a person who tries to escape a fictitious world, while Alps is about a person who tries to enter a fabricated world."
At the end of this report, let us also mention that the movie premiered in competition at the 68th Venice International Film Festival where it won Golden Osella for Best Screenplay. So, yes, this definitely looks promising! Let us know what you think, and don't forget – Alps opens on July 13th, 2012!