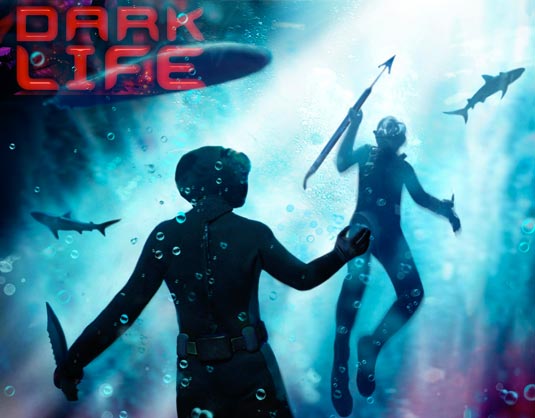 Robert Zemeckis
has signed on to direct an adaptation of
Kat Falls
' upcoming young adult novel
Dark Life
for Walt Disney Pictures.
Variety
is reporting that Zemeckis and the Gotham Group agreed to a deal to adapt Kat Falls' sci-fi book, which takes place in an apocalyptic, waterworld future and centers on the adventures of a young man, Ty, living under the sea. Disney is excited about the project for a number of reasons. First off, the acquisition fits well with Disney's latest push to develop long-term properties with cross-generational appeal. Better yet, the book could launch a potential franchise. Here's the official synopsis of the book [
Amazon
]
Set in an apocalyptic future where rising oceans have swallowed up entire regions and people live packed like sardines on the dry land left, DARK LIFE is the harrowing tale of underwater pioneers who have carved out a life for themselves in the harsh deep-sea environment, farming the seafloor in exchange for the land deed. The story follows Ty, who has lived his whole life on his family's homestead and has dreams of claiming his own stake when he turns eighteen. But when outlaws' attacks on government supply ships and settlements… … threaten to destroy the underwater territory, Ty finds himself in a fight to stop the outlaws and save the only home he has ever known. Joined by a girl from the Topside who has come subsea to look for her prospector brother, Ty ventures into the frontier's rough underworld and begins to discover some dark secrets to Dark Life. As Ty gets closer to the truth, he discovers that the outlaws may not be the bloodthirsty criminals the government has portrayed them as. And that the government abandoning the territory might be the best thing for everyone, especially for someone like Ty, someone with a Dark Gift.
Dark Life
comes to theaters in 2012.
Dark Life, the book cover