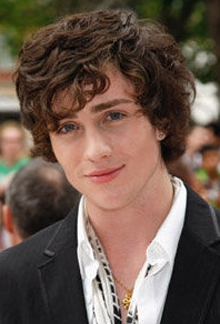 Aaron Johnson will not star as Cyclops in the upcoming Matthew Vaugh's X-Men: First Class.
In fact, he will not be the part of this project at all. Or, at least, that's what producer Tarquin Pack said in an interview, although we previously had a chance to hear that the "Kick-Ass" star was "100% locked" for the part of a young Scott Summers in the prequel. Check out the most interesting parts of the interview.
"Don't believe everything you read in the papers about Aaron, unfortunately," Pack said. "Aaron's kind of busy" and added:
"This isn't going to be a Kick-Ass version of X-Men. It is what it is and I think Matthew will bring a freshness to it. He has a way of authoring movies, like you see in Layer Cake, Stardust and Kick-Ass, that nuanced outlook will be in X-Men because that's just the way he is as a director. That's just the way he works. I think all of the movies he's done, where you expect him to turn right, he turns left."
We learned that Matthew Vaughn, director of the upcoming X-Men:First Class is going to have to edit parts of the film because some of the elements are too similar with Christopher Nolan's Inception. Pack said:
"I can't go into great detail, but let's just say that an idea we thought we had that was brilliant and original… In the end, there were cuts. You always want everything to be in your film, but they were kind of irritating changes to make, because it was a really cool idea, but I think there's a possibility that there's a version of it that we might be able to use as well.."
Anyway, filming of X-Men: First Class is expected to begin this summer in London.
Movie stars James McAvoy as Xavier, Michael Fassbender as Magneto, Alice Eve as Emma Frost, Nicholas Hoult as Beast, Caleb Landry Jones as Banshee, Lucas Till as Havok, Kevin Bacon and Edi Gathegi.