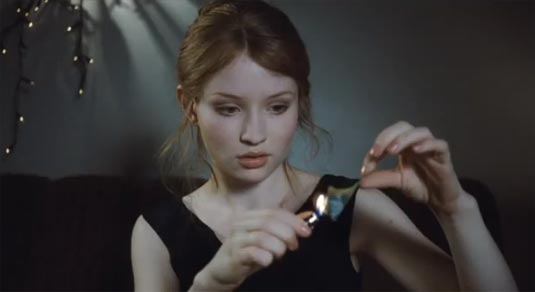 I know we're all sick and tired of fairy-tales adaptations, but this one is definitely something special. Maybe because Julia Leigh's Sleeping Beauty actually has nothing to do with that old sleeping blonde that we're all used to.
So, we're here to share the first trailer for this movie and of course to have a little chat about Leigh's upcoming "dark psychosexual drama" that will play In Competition at this year's Cannes Film Festival.
Here's the synopsis part for Sleeping Beauty: "You will go to sleep: you will wake up. It will be as if those hours never existed." Death-haunted, quietly reckless, Lucy is a young university student who takes a job as a Sleeping Beauty.
In the Sleeping Beauty Chamber old men seek an erotic experience that requires Lucy's absolute submission. This unsettling task starts to bleed into Lucy's daily life and she develops an increasing need to know what happens to her when she is asleep."
The movie is both written and directed by first-time Australian filmmaker Julia Leigh, who is a novelist making her major leap into cinema with this film.
It stars Emily Browning, Michael Dorman, Mirrah Foulkes, Rachael Blake, Hugh Keays-Byrne, Joel Tobeck, Tammy McIntosh and Henry Nixon.
Sleeping Beauty has no US theater release date yet. Enjoy this trailer, and let us know what you think!
[youtube]http://www.youtube.com/watch?v=5sIGo9z2JDU[/youtube]
Sleeping Beauty Trailer