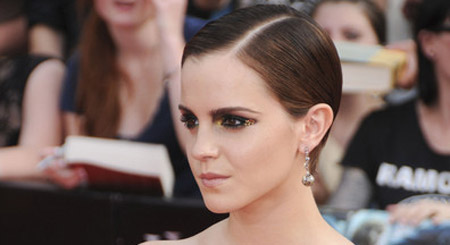 Ok, we all like fairy-tales, I guess. And although I must admit that I'm a little bit confused with all this fairy-tale-Hollywood, I also think this project could be something quite interesting, indeed.
First of all, we have Guillermo Del Toro on board as the producer, and second, we also learned that lovely Emma Watson is set to star in an upcoming fresh adaptation of Beauty and the Beast!
Yeah, you read that correctly. According to ComingSoon, producer Denise Di Novi revealed that she's developing an adaptation of Beauty and the Beast alongside del Toro and that Emma Watson is lined up to star.
And, unfortunately, that's pretty much everything we know about the whole thing at this moment.
So, as you see, Del Toro is one busy guy. We all know that his next film, Pacific Rim is about to head into production with a cast that includes Charlie Hunnam, Idris Elba, Charlie Day and Rinko Kikuchi.
On the other hand, lovely Watson can next be seen in My Week With Marilyn later this year as well as in The Perks of Being a Wallflower (the movie we already wrote so much about) in 2012.
Are you even interested in something like this?
Let us know, who should come on board as Watson's Beast, and stay tuned!