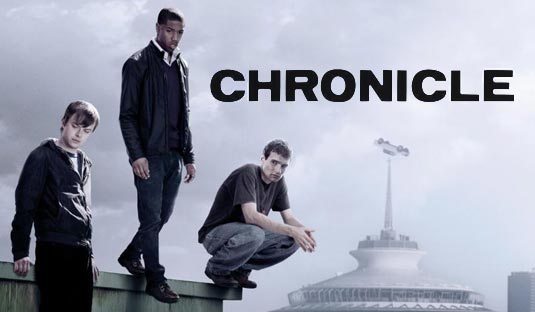 Here's new TV spot for the upcoming Chronicle movie, set to open on February 3rd, 2012.
Don't know about you, but I'm always interested in super-powers and I would really like to find some thing somewhere, just like those three high school students out there.
That would be fun and in case you still have any doubts, here's what I'm talking about!
You know, like when someone really irritates you and you wish you could just point your finger at him and blow his mind?
That's the point with this TV spot, after all we remember that synopsis part when they say "three high school students learn to control their abilities, and use them to their advantage and their lives start to spin out of control, and their darker sides begin to take over", right?
Let me just remind you that Chronicle comes from director Josh Trank and it stars Dane DeHaan, Michael B. Jordan, Alex Russell and Michael Kelly.
So, what do you think about this so far?