Earlier today, Paramount Pictures released the new international trailer for Star Trek Into Darkness, and J.J. Abrams and Bad Robot folks left fans a surprise in the trailer.
A close look reveals a number of different URLs which can be typed in to find five localized versions of the latest international poster.
URL for UK and Australian trailers, which are exactly the same, was hidden in a very interesting shot. On the right next to Alice Eve you would spot the URL: bit.ly/WyJV4F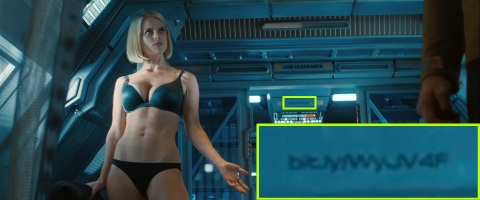 The Brazilian hidden URL is: bit.ly/125bNkW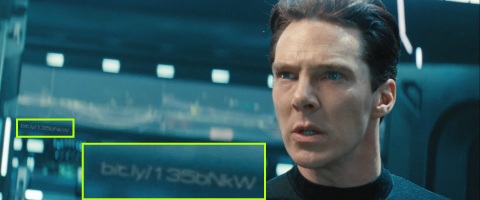 The Mexican hidden URL is: bit.ly/115Wcwm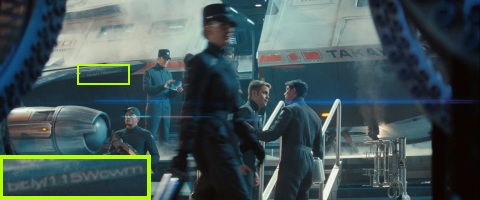 The Russian hidden URL was tricky, but it works out to be bit.ly/YmDv4Z.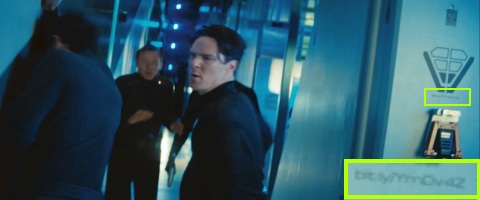 The German hidden URL was even trickier, but it is bit.ly/YMIO04.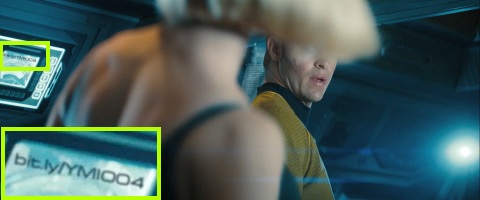 Thanks to TrekMovie for the heads-up and freeze-frames.
Hit the jump to check out the new poster it led to.