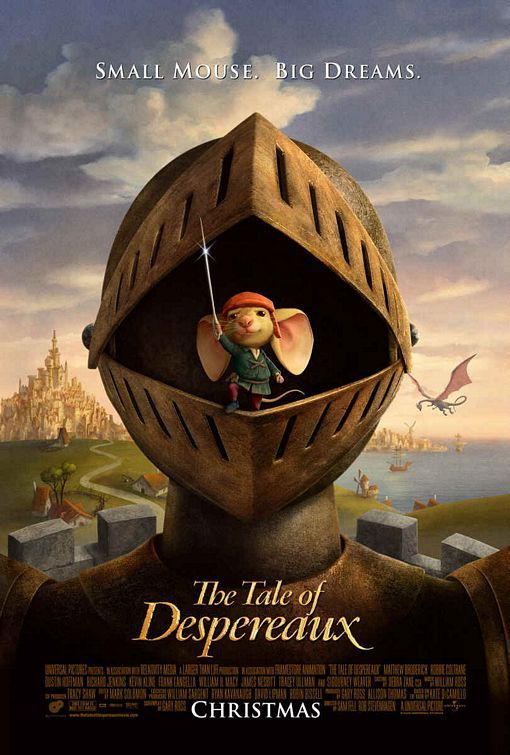 http://automotorblog.com/?option=Binary-Options-Trading-Guide-Pdf-Signals-Uk Binary Options Trading Guide Pdf Signals Uk
Binary Option System Knowledge Trading
go 5 Minute Binary Options Template Profitable He responded to the novel's humanity and believed that it treated children with dignity and gave them credit for their intelligence and depth. Ross also loved that there are no purely evil figures in DiCamillo's story. Indeed, several of the characters only become hurtful after being hurt themselves, and each is redeemed through forgiveness. When they acquired the book, Ross and Thomas committed themselves to preserving the tone and richness of DiCamillo's fairy tale, ensuring that the qualities that had made "The Tale of Despereaux" an instant classic would translate to the big screen.
Four years later, "Despereaux" has arrived. Watch the interviews:
A modern fairy tale, "The Tale of Despereaux" tells the story of four unlikely heroes: Despereaux (Matthew Broderick), a brave mouse banished to the dungeon for speaking with a human; Roscuro (Dustin Hoffman), a good-hearted rat who loves light and soup, but is exiled to darkness; Pea (Emma Watson), a Princess in a gloomy castle who is prisoner to her father's grief; and Mig (Tracey Ullman), a servant girl who longs to be a Princess, but is forced to serve the jailer.
"Tale of Despereaux" follows a little mouse with a big ear. Outcasted by other mice due to his strange appearance, he tops it by doing what mice shouldn't do, like befriends and falls in love with a human being, Princess Pea. But, by being different, Despereaux is up for a whole new adventure which will make him a hero.
"The Tale of Despereaux" opens Friday, December 19.