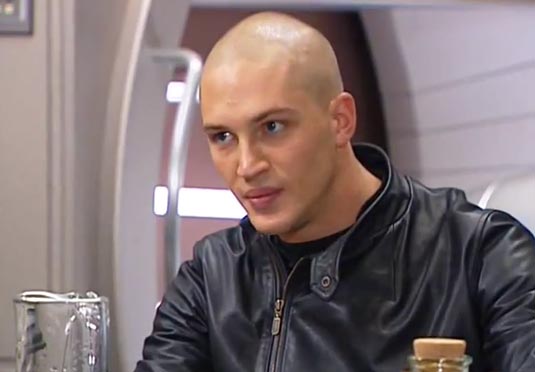 Before The Dark Knight Rises, Inception and Rocknrolla, Tom Hardy was at best, a blip on the radar. He was primarily known in his native U.K, but even then, he wasn't quite the star he is now. And indeed, even before all that, the theater actor scored one of the biggest opportunities of his early career – the villain role of Praetor Shinzon in Star Trek: Nemesis. And now, thanks to the interwebs, we can see the talent that helped land him the gig.
Take a look at this pretty impressive six minute video that cuts together Hardy's screen test with Patrick Stewart with the finished scenes in the film, showing a pretty confident and talented young actor, more than holding his own – the line readings, a bit embellished from time to time, nonetheless show Hardy had it in him even as a 'strapping young lad'. That's all we'll say about it, so just watch below:
[youtube]http://youtu.be/6blOgs6r7MM[/youtube]
Admit you loved this or the hypno-toad will have its way!