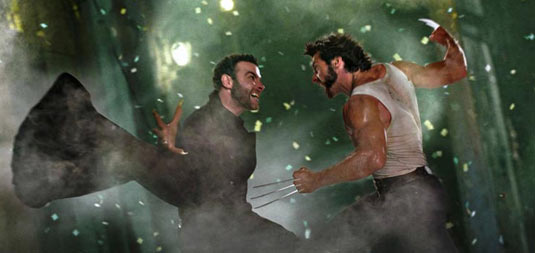 As we know, an unfinished workprint of "X-Men Origins: Wolverine" somehow leaked onto the web. But watching the trailers, clips and TV spots I think the movie is worth watching and I hope it will have great success with secret endings or without them.
Director Gavid Hood said he and the studio have created multiple secret endings (scenes after the credits) that will show up on different prints. That means that your favorite theater could be playing "Wolverine" with an ending that's different from the ending being shown at a theater across town.
Hood also compared the theatrical version to the leaked one, stating that the leaked one has 400 unfinished visual effects shots, unfinished sound mixing and unfinished coloring.
Take a look at three new TV spots for the movie below.
The movie stars Hugh Jackman as Wolverine, Liev Schreiber as Sabretooth, Ryan Reynolds as Deadpool, Lynn Collins as Silver Fox and Taylor Kitsch as Gambit.
Leading up to the events of "X-Men," the new spin-off movie tells the story of Wolverine's epically violent and romantic past, his complex relationship with Victor Creed, and the ominous Weapon X program. Along the way, Wolverine encounters many mutants, both familiar and new, including surprise appearances by several legends of the X-Men universe.
"X-Men Origins: Wolverine" directed by Gavin Hood opens up in theaters this Friday May 1st, 2009.
TV Spot #1
TV Spot #2
TV Spot #3