Movie News
'Los Abrazos Rotos' next Pedro Almodovar's film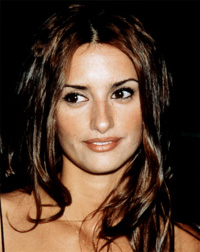 Pedro Almodovar's next film will be 'Los abrazos rotos'. Penelope Cruz, Blanca Portillo and Llius Homar will star. 'Abrazos' will go into pre-production next year, with Almodovar aiming to shoot in the spring. The film will lense partly in Madrid.
El Deseo, the Madrid production house owned by Pedro and producer brother Agustin Almodovar, will produce the film. Budget is about $15 million.
'Abrazos' is set in the '90s and present day. It will be with Almodovar's themes: 'Fate, the mystery of creation, guilt, unscrupulous power, the eternal search of fathers for sons, and sons for fathers.' said Pedro Almodovar.
Echoing traditional financing practices on Almodovar movies, the brothers aim to pre-sell a small clutch of foreign territories to long-term distributors of Almodovar film, said Agustin Almodovar.
'Penelope (Cruz) will exchange the era's aprons, cardigans and the hairdos for an updated look, but one that mixes the transparent turbulence of Gene Tierney and the mistreated, challenging beauty of Linda Darnell in Otto Preminger's 'Fallen Angel,' ' Pedro Almodovar explained, talking about points of departure for the film.
He is completing the screenplay. 'Like some of my other films – 'Women on the Verge of a Nervous Breakdown' – this film came easily, in one go, 'Almodovar said.