They suck the blood from the necks of their victims, and somehow they always get away with it. Ok that's Hollywood baby, but still… There should be some kind of law for all those sexy beings that we like to watch on a big screen, but we'd also rather skip the meeting with them in the middle of the night. Because, that would be one hell of the fright night, indeed… So, let's start our with the Fright Night remake. When I first heard that a remake of the 1985 movie is coming, I was like – why the hell are they torturing us with another reboot? But when I heard that Colin Farrell was set to play a dangerous vampire Jerry Dandrige, everything came clear. I mean, look at him – he's the reason I go to bed fantasizing that tommorow a new neighbor will move in right next door to me…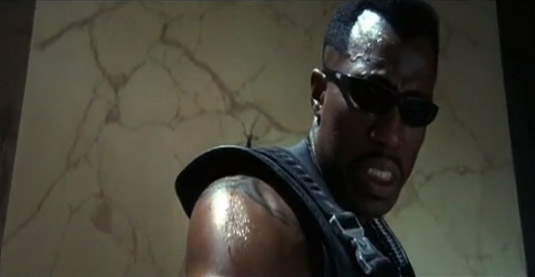 Believe it or not, Wesley Snipes is my number 2. I love Blade. It's not actually one of the best vampire movies in history, but one of the things I just adore about this film is that Vampire Dance Club Theme, (or whatever the title of that is), and the opening scene was great as well! Snipes' voice, skills, suit and action…yeah, he definitely rocks!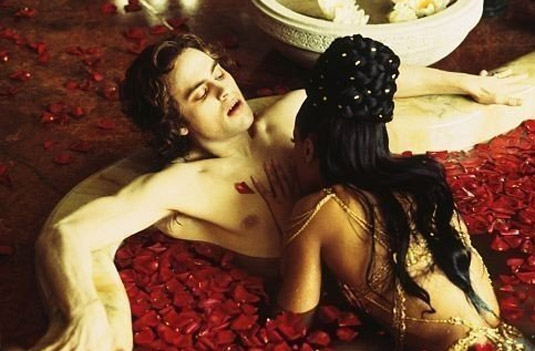 Number 3 is Stuart Townsend, and I'm sure you all remember him from the Queen of the Damned title. Ok, this is probably one of those boring vampire movies that actually has nothing to do with vampires, but who cares, Townsend never looked better! After all, his music is so good that it awakens the queen of all vampires. Ok, let's go back to 1994, and see what our favourite vampires are doing now. Antonio Banderas, Brad Pitt and Tom Cruise in Interview With the Vampire. They were charming, indeed. No wonder this movie is still described as highly-sexually-powered of all vampire movies. If we forget about The Twilight Saga for a moment, we'll notice that vampires always had a lot of success in Hollywood, and Interview With Vampire is still one of the highest grossing vampire movies. [youtube]http://www.youtube.com/watch?v=bDH7P0qvSMU[/youtube] Interview With the Vampire Trailer And while we're still here where the highest grossing vampire movies are, let's also mention Francis Ford Coppola's Dracula, where director returned to the original source of the Dracula myth, and from the gothic romance created a modern masterpiece. And I'll give you three good reasons to count this movie as hot, hot, hot vampire movie – Anthony Hopkins, Gary Oldman and Winona Ryder! [youtube]http://www.youtube.com/watch?v=Xw2-ZMhxTUs[/youtube] Francis Ford Coppola's Dracula Trailer I mentioned Winona Ryder, so let's continue this list with another beauty – Kate Beckinsale, a.k.a Selene from Underworld. If you're reading our reports every day, you know that this vampire warrioress is back in business again. And I'm glad she is, we need more female vampires, don't you think?
Yeah, I know you agree, so here's one great photo – lovely Salma Hayek or if you prefer Satanico Pandemonium in From Dusk Till Down. Not only she's the hot vampire, she's a stripper as well, and by the way, that giant snake looks like a little baby in her hands. It's hilarious, indeed, which remind me that the next vampire on my list is… [youtube]http://www.youtube.com/watch?v=UYxxgvA8rlM[/youtube] Salma Hayek Dance – From Dusk Till Dawn Leslie Nielsen! And you all expected to see Robert Pattinson? Well, not this time! And just in case you're wondering what the hell legendary Nielsen has to do with this list, here's the answer – he's dead and loving it! Unfortunately, Nielsen is no longer with us, but as a little tribute to all those sick and crazy movies this legend made, my number 8 is Mr. Leslie Nielsen as Count Dracula in 1995 movie Dracula: Dead and Loving It! [youtube]http://www.youtube.com/watch?v=3y61IEEC97o&feature[/youtube] Leslie Nielsen in Dracula: Dead and Loving It But couple of years before Dracula, we had great Kiefer Sutherland in 1987 American teen comedy horror film directed by Joel Schumacher – The Lost Boys! Sutherland played David, the mysterious leader of the local gang, and what can I tell you, there's something about this bad hair, and bad boy…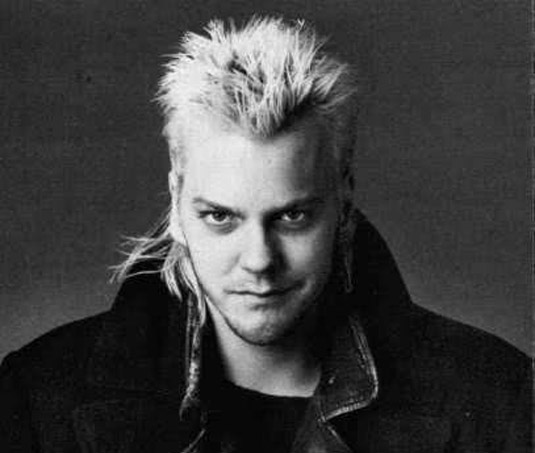 Number 10. Should I leave this clear, or write Robert Pattinson and put his picture? Ok, ok, here you go, Edward Cullen, almost as boring as Justin Bieber, but this one actually looks like man. So, enjoy it!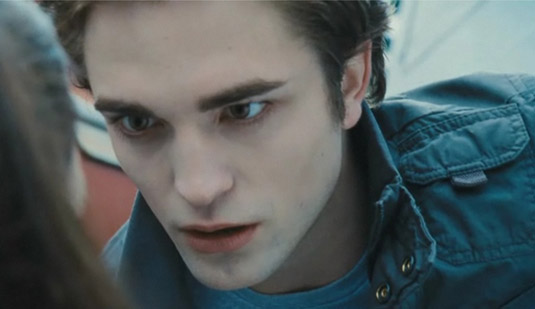 And at the end, our Vampire Number 1, Colin Farrell in the Fright Night remake – here's one reason more to check out this movie, in case you haven't done it yet. [youtube]http://www.youtube.com/watch?v=txgGhyjPZGg[/youtube] Fright Night Trailer