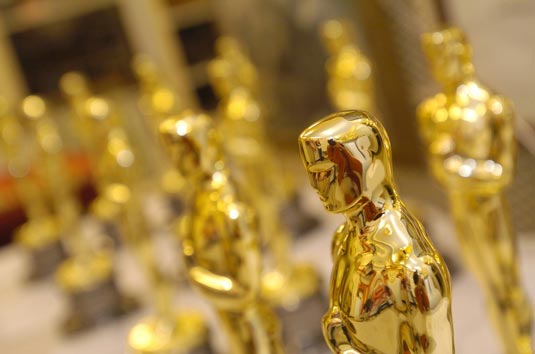 Yesterday – we were too occupied with our Oscar 2011 "predictions."
Today – we're here for the real thing!
So, one last check before we start our Oscar chat – are you watching the ceremony? Ok, ok, I know you are, but then, what are you doing here, at Filmofilia? Oh, wait, I know that one, too! You're watching a live stream right here! Nice decision.
So how does it look? I love these kids singing Katy Perry's "Firework." Really great, and that little girl is quite serious when she says that it's not all about being famous, it's about feeling special… Man, I love Oscar…sometimes…
Tom Hanks handed the first Oscar to Robert Stromberg and Karen O'Hara for Alice in Wonderland in Best Art Direction Category. It's the second Oscar in the category for Stromberg, who won last year along with Rick Carter and Kim Sinclair for Avatar.
Beside we enjoyed in the appearance of Tom Hanks and legendary Kirk Douglas, we also learned that James Franco's grandma likes Marky Mark.

Christopher Nolan's Inception has just recevied an Oscar! Cinematography winner – Wally Pfister!
And we're now waiting to hear who wins in the Best Supporting Actress Category. Here it comes – it's Melissa Leo.
Josh Brolin and Javier Bardem are here tonight to present the nominees for the Best Adapted Screenplay and Best Original Screenplay. It's Aaron Sorkin, man behind The Social Network story. So there you go, count that as the first golden statue for The Social Network.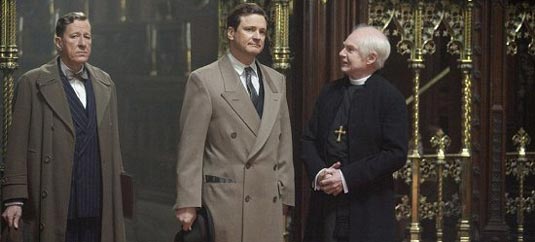 When it comes to the Best Original Screenplay, the award goes to The King's Speech and David Seidler. The first one for The King's Speech as well. Nice start!
I hope you're enjoying James Franco in that interesting pink dress, while we're moving on to a Best Foreign Movie category. Is Dogtooth from Denmark? Oh, no, wait, it's In A Better World that just won an Oscar for Best Foreign Movie. Congratulations to a director Susanne Bier!
Now let's see lovely Reese Witherspoon, she's the lady that will tell us who's that lucky guy that will receive an Oscar for Best Supporting Actor. And an Oscar goes to… Christian Bale, for his role in The Fighter. Nice one, Bale! The second Oscar for The Fighter that already won an Oscar in a Best Supporting Actress Category, Melissa Leo.
And now, it's time for music! Music, you know, that thing that makes people come together… and so on. While we're enjoying Oscar mix, let me remind you that How to Train your Dragon, Inception, The King's Speech, 127 Hours and The Social Network are all contenderes for the Best Original Score. And an award goes to – guess what, it's The Social Network! Count that as the second Oscar for this movie.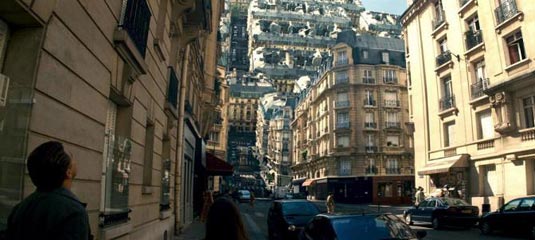 We're moving on to the Best Original Song, and we have Kevin Spacey singing on a stage, trying to confuse us by saying he's actually George Clooney. Nice try! And now excuse me, I have to dance, We Belong Together has just started!
Mandy Moore looks great, although I read somewhere that a lot of muppets had to die to make her dress. RIP muppets! Anyway, Moore and Zachary Levy are now performing I See The Light from Tangled.
Let's continue with Jude Law and Robert Downey Jr. who are here to represent an Oscar for Visual Effects. Is this going be the fourth golden statue for Inception? Yeah, definitely is!
But The Social Network is right after the Inception. They surprisingly  recevied an Oscar for Best Film Editing, which is the third Oscar for Fincher's movie this night.
We already had a little report about this category and I told you that Randy Newman is my favourite from the start when it somes Best Original Song. So, it's nice to hear that this artist, and by the way – man who has 20 Oscar nominations behind himself, finally won his second Oscar for We Belong Together, song from Toy Story 3.
We're finally moving on to a Best Director Category, where we have Darren Aronofsky, David O. Russell, Tom Hooper, David Fincher and Joel & Ethan Coen. And, it's Hooper! Wow, The King's Speech already took an Oscar for the Best Original Screenplay and now Best Director.
Are you watching? Ok, then let's see which of these lovely ladies deserves an Oscar in a Best Actress Category. Annette Bening or Nicole Kidman? Or maybe Jennifer Lawrence, or Michelle Williams? If you ask me – it's definitely Natalie Portman, but let's hear what Jeff Bridges has to announce – it's Portman! Great news!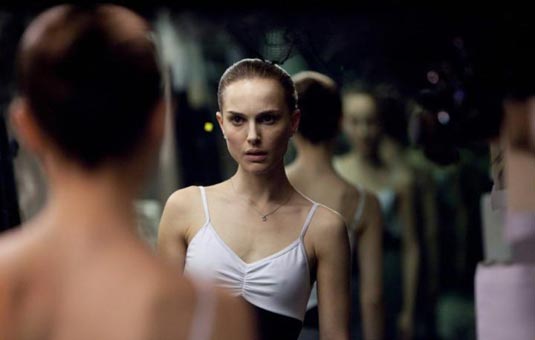 And as Sandra Bullock said, it's my honour to present the next category where we have Colin Firth, Jesse Eisenberg, James Franco, Javier Bardem and Jeff Bridges. It's Best Actor category, and we have no surprise here – Colin Firth is a winner!
But I guess we're all waiting for this one – Best Picture! Of course, we're almost at the end of the ceremony, and we can't help but notice that this is definitely not a night for Joel & Ethan Coen and their True Grit. This movie had even 10 nominations, and won – well, still nothing.
But here's Steven Spielberg who's going to present an award for the Best Picture. There's still hope for the Coen brothers… there still is… still… we want to see the surprise… we really do. But no, it's The King's Speech that wins the  Oscar!
Funny opening on 'The 83rd Annual Academy Awards' 2/27/11
James Franco and Anne Hathaway journey through dreams to get to the Oscars.



Oscar winners: Natalie Portman,Colin Firth, Christian Bale, Melissa Leo – 2011 Academy Awards PressRoom
Here's the full list of winners:
BEST DIRECTOR
Darren Aronofsky, Black Swan
David O. Russell, The Fighter
Tom Hooper, The King's Speech
David Fincher, The Social Network
Joel & Ethan Coen , True Grit
BEST PICTURE
Black Swan
The Fighter
Inception
The Kids Are All Right
The King's Speech
The Social Network
True Grit
Winter's Bone
Toy Story 3
127 Hours
BEST ACTRESS
Annette Bening, The Kids Are All Right
Nicole Kidman, Rabbit Hole
Jennifer Lawrence, Winter's Bone
Natalie Portman, Black Swan
Michelle Williams, Blue Valentine
BEST ACTOR
Colin Firth, The King's Speech
Jesse Eisenberg, The Social Network
James Franco, 127 Hours
Javier Bardem, Biutiful
Jeff Bridges, True Grit
BEST SUPPORTING ACTOR
Christian Bale, The Fighter
John Hawkes, Winter's Bone
Jeremy Renner, The Town
Mark Ruffalo, The Kids Are All Right
Geoffrey Rush, The King's Speech
BEST SUPPORTING ACTRESS
Amy Adams, The Fighter
Helena Bonham-Carter, The King's Speech
Melissa Leo, The Fighter
Hailee Steinfeld, True Grit
Jacki Weaver , Animal Kingdom
BEST ANIMATED FILM
How to Train your Dragon
The Illusionist
Toy Story 3
BEST ART DIRECTION
Alice in Wonderland
Harry Potter and the Deathly Hallows pt 1
Inception
The King's Speech
True Grit
BEST CINEMATOGRAPHY
Black Swan
Inception
The King's Speech
The Social Network
True Grit
BEST COSTUME DESIGN
Alice in Wonderland
I Am Love
The King's Speech
The Tempest
True Grit
BEST DOCUMENTARY
Exit through the Gift Shop
Gasland
Inside Job
Restrepo
Waste Land
BEST DOCUMENTARY SHORT
Killing in the Name
Poster Girl
Strangers No More
Sun Come Up
The Warriors of Qiugang
BEST FILM EDITING
Black Swan
The Fighter
The King's Speech
127 Hours
The Social Network
BEST FOREIGN LANGUAGE FILM
Biutiful (Mexico)
Dogtooth (Greece)
In a Better World (Denmark)
Incendies (Canada)
Outside the Law – Hors-la-loi (Algeria)
BEST ORIGINAL SCORE
How to Train your Dragon
Inception
The King's Speech
127 Hours
The Social Network
BEST MAKEUP
Barney's Version
The Way Back
The Wolfman
BEST ORIGINAL SONG
Coming Home, from Country Strong
I See the Light, from Tangled
If I Rise, from 127 Hours
We Belong Together, from Toy Story 3
BEST ANIMATED SHORT
Day & Night
The Gruffalo
Let's Pollute
The Lost Thing
Madagascar, carnet de voyage (Madagascar, a Journey Diary)
BEST LIVE ACTION SHORT
The Confession
The Crush
God of Love
Na Wewe
Wish 143
SOUND EDITING
Inception
Toy Story 3
Tron: Legacy
True Grit
Unstoppable
SOUND MIXING
Inception
The King's Speech
Salt
The Social Network
True Grit
VISUAL EFFECTS
Alice in Wonderland
Harry Potter and the Deathly etc etc
Hereafter
Inception
Iron Man 2
BEST ADAPTED SCREENPLAY
127 Hours
The Social Network (Aaron Sorkin)
Toy Story 3
True Grit
Winter's Bone
BEST ORIGINAL SCREENPLAY
Another Year
The Fighter
Inception
The Kids Are All Right
The King's Speech
[youtube]http://www.youtube.com/watch?v=YBLlJBgZkDs[/youtube]
And the winner is Kirk Douglas The Legend!