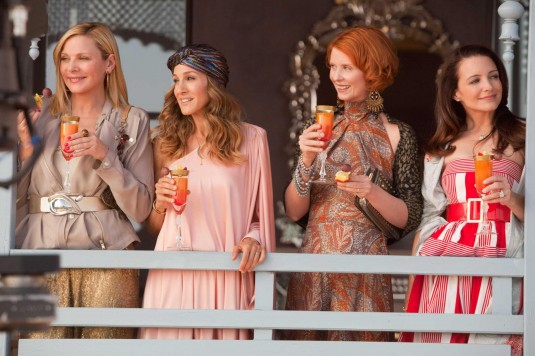 Movie Photo Gallery has been updated with 28 new high resolution images from the upcoming Sex And The City 2 (SATC2). SATC 2 is the follow-up to the first film and was inspired by the phenomenally popular, award-winning HBO series based on the writings of Candace Bushnell and is set two years after we last saw Carrie Bradshaw (Sarah Jessica Parker) and her friends and brings the girls out of their beloved New York on a trip of Morocco. Apparently happily married to husband Mr Big (Chris Noth), it is not known why Carrie decides to abandon him for a girlie trip to Marrakech with Samantha Jones (Kim Cattrall), Charlotte York Goldenblatt (Kristin Davis) and Miranda Hobbs (Cynthia Nixon).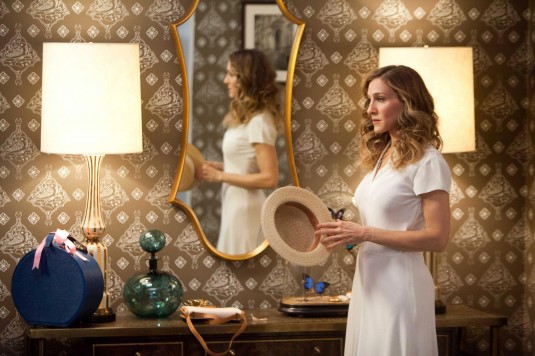 Sarah Jessica Parker stars as Carrie Bradshaw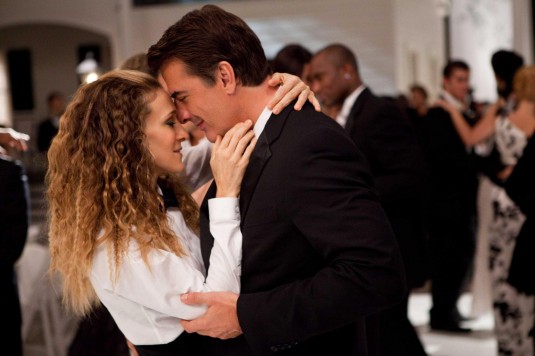 Sarah Jessica Parker stars as Carrie Bradshaw and Chris Noth stars as Mr. Big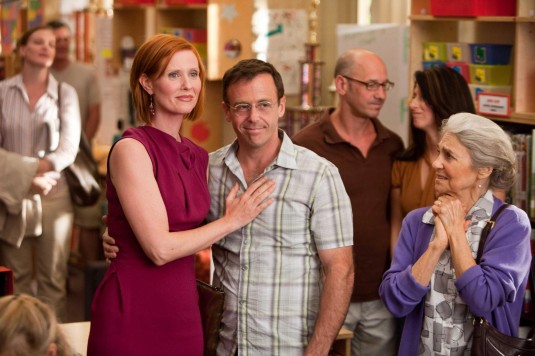 Cynthia Nixon, David Eigenberg and Lynn Cohen The only single member of the group, Samantha will come into contact with ex live-in lover Smith Jerrod (Jason Lewis) again in the sequel, prompting speculation they may give their romance another try. She also finds a new love interest in the shape of English actor Max Ryan, who plays a suave character called Rikard. Teen star Miley Cyrus also has a brief cameo in the film, after she turns up to a premiere of Smith's movie wearing the same designer dress as a horrified Samantha. Sex and the City 2 is again both written and directed by Michael Patrick King and comes to theaters May 27th, 2010, a day earlier than the original release date.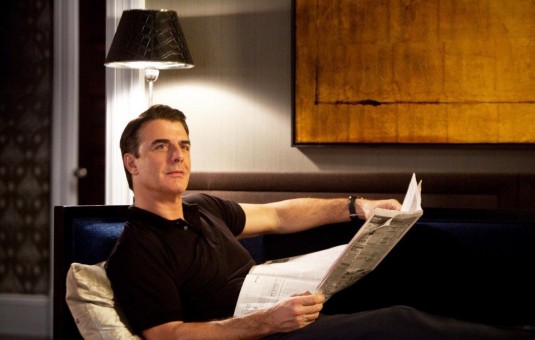 Chris Noth stars as Mr. Big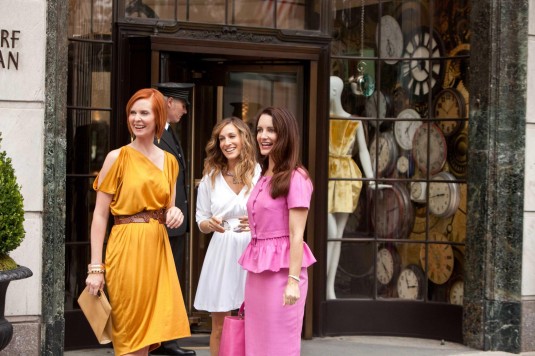 Cynthia Nixon, Sarah Jessica Parker and Kristin Davis