Movie Trailers
German Trailer For 47 RONIN Is All About Keanu Reeves & Some Creepy Mythical Creature(s)
Keanu Reeves, aka Kai, is more than ready to help a band of samurai in the upcoming 47 Ronin movie. But, as you're about to see – it's not going to be an easy job. The latest international (read: German) trailer for Carl Rinsch's explosive action-adventure takes us to the savage world of mythic beasts (and says: hey, look, the special effects are awesome!), so we definitely recommend you to check it out…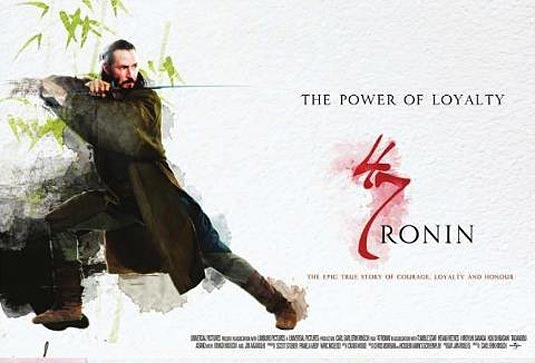 We already shared the official (and another Japanese trailer) for the movie, so I'm sure you all remember that Rinsch directs the whole thing from a script written by Chris Morgan and Hossein Amini, which revolves around 47 leaderless samurai who set out to avenge the death and dishonor of their master at the hands of a ruthless shogun. In case you forgot, the movie is already set to hit theaters on December 25th, 2013, and beside Reeves also stars Hiroyuki Sanada, Ko Shibasaki, Tadanobu Asano and Rinko Kikuchi. [jwplayer mediaid="169093″] Check out the official synopsis once again:
After a treacherous warlord kills their master and banishes their kind, 47 leaderless samurai vow to seek vengeance and restore honor to their people. Driven from their homes and dispersed across the land, this band of Ronin must seek the help of Kai, a half-breed they once rejected, as they fight their way across a savage world of mythic beasts, shape-shifting witchcraft and wondrous terrors. As this exiled, enslaved outcast becomes their most deadly weapon, he will transform into the hero who inspires this band of outnumbered rebels to seize eternity.
As usual – let us know what you think about the trailer, and make sure you stay tuned for more updates!