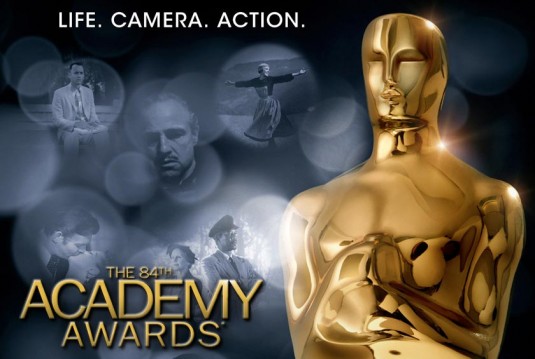 Some say he doesn't want to be found. Others say he died ten years ago
. But we all know that's bullshit and that
Billy Crystal
will indeed host this years Academy Awards! So, here we are to share the official trailer of the 84th Academy Awards which will air live Sunday, February 26th on ABC! I'm definitely excited about the whole thing, simply because with Crystal – there's almost 0% of chance for things to go wrong (like they did last year).
So, as you'll see in this little trailer, we should expect a lot of fun, and it will be the perfect night to refresh Crystal's comedic talents once again. Or, as Academy Chief Marketing Officer Christina Kounelias explained: "We wanted to try something a little bit different this year instead of a traditional, clip-based piece. The trailer has a fun twist that conveys how excited everyone is to have Billy back." In case you didn't notice, this trailer also stars
Josh Duhamel
and
Megan Fox
. But really –
they could have just texted the damn message
.