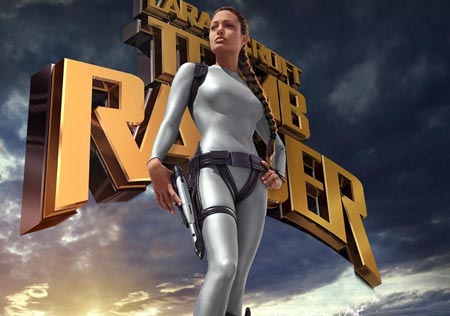 Warner Bros. are in early development on a reboot of
Tomb Raider
and
Lara Croft
could soon be going on a new big-screen mission. Paramount
previously made the two movies based on the popular video game, but the rights have since reverted to
Eidos
. When WB upped its stake to 19.92% in Eidos in December, films rights to the property were included as part of the deal.
Dan Lin
who will produce the next
Lara Croft
movie, is also the producer behind Warners' upcoming
Guy Ritchie
-directed
"Sherlock Holmes"
and
"Terminator Salvation."
The new project is expected to revamp the character and her mission and bear little resemblance to the original pictures. It will re-imagine the origins of the character, her love interest and the main villain.
Angelina Jolie
played the part in 2001's "Lara Croft: Tomb Raider," and in the sequel "Lara Croft Tomb Raider: The Cradle of Life" in 2003. Both films were panned by critics, and Jolie was given a
Golden Raspberry Award
for Worst Actress for her performances in the two movies. The first pic, grossed a whopping $275 million worldwide, while the follow-up earned a more modest $157 million.