Movie News
Aaron Johnson and Chloe Moretz Returning for KICK-ASS 2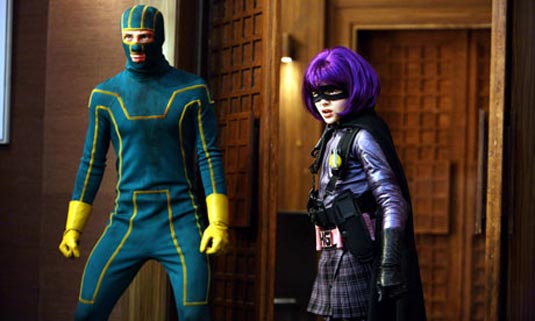 Universal Pictures is close to finalizing deals with
Aaron Johnson
and
Chloe Moretz
to return for the sequel to the heart-warming
Kick-Ass
,
Balls to the Wall
, which will be directed by
Jeff Wadlow
.
Christopher Mintz-Plasse
is also close to finalizing his deal, and
Nicolas Cage
is in negotiations to return in a cameo role. None of the Kick-Ass cast members had sequel deals in place, which fueled speculation that some of the roles may be re-cast. There are still several other new roles yet to be filled. Jeff Wadlow is directing from his own screenplay, which is adapted from
Mark Millar
and
John Romita Jr.
's comic book series.
Matthew Vaughn
directed the original Kick-Ass in 2010, but isn't available to direct the sequel, since he is making the X-Men: First Class Sequel in January. If all the deals are finalized, production will most likely begin in August.
Kick-Ass 2: Balls to the Wall
comes to theaters in 2013 and stars
Aaron Johnson
,
Lyndsy Fonseca
,
Chloe Moretz
,
Clark Duke
and
Evan Peters
. The film is written and directed by Jeff Wadlow.