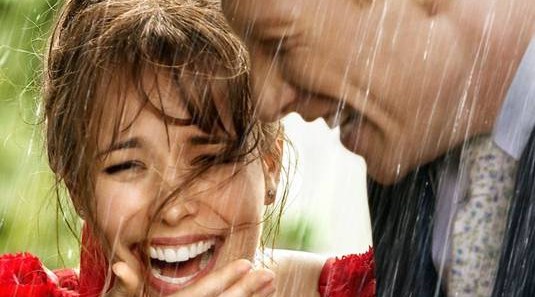 Two days ago we shared the first
trailer
and new stills from the upcoming time-travel comedy
About Time
, remember? Now it's time for a brand new poster with
Rachel McAdams
and
Domhnall Gleeson
, who are obviously more than ready to teach us that time travel doesn't come without consequences. Check them out below!
Richard Curtis
' latest flick is set to open on November 1st, 2013, and beside the above mentioned duo also stars
Bill Nighy
,
Tom Hollander
and
Margot Robbie
. The story revolves around Gleeson's character Tim Lake who (on his 21st birthday) learns the family secret – all the males in their family are able to travel back in time. So, quite logically, Tim decides to go back in time and see if he can win the girl of his dreams, played by McAdams. But… yeah, as you already guess – he finds out that (unfortunately) not everything can be fixed… Don't know about you, but I'm definitely interested in this rom-com, McAdams and Gleeson make a good couple. As usual, click on the poster to enlarge & stay tuned for more updates!