Movie News
Alfonso Cuaron's GRAVITY Finally Scores Release Date
Director
Alfonso Cuaron
's highly anticipated upcoming masterpiece, sci-fi drama
Gravity
– starring
Sandra Bullock
and
George Clooney
– has been slotted into the 2013 calendar. Originally slated for release in November of last year, the ambitious follow up to Children of Men was delayed for undisclosed reasons. After two years in the making and another two for development Warner Bros. have finally given the visual effects-heavy 3D film a release date. The studio has gone with an October 4th, 2013 release, so it will open against the
Vince Vaughn
comedy
The Delivery Man
, the thriller
Paranoia,
Robert Rodriguez
,
Sin City: A Dame to Kill For
and a 3D re-release of
Star Wars: Episode III – Revenge of the Sith
. I hope we may now get to see some images or even a trailer for the Mexican filmmaker's latest film, which the opening shot is 17-minutes long. Since there are only 156 shots in Gravity that means an average shot length of 46 to 47 seconds, half of the audience will think it's a self-indulgent borefest and half will think it's amazingly brilliant. We can only offer you the synopsis for Gravity right now:
Sandra Bullock plays Dr. Ryan Stone, a brilliant medical engineer on her first shuttle mission, with veteran astronaut Matt Kowalsky (George Clooney) in command of his last flight before retiring. But on a seemingly routine spacewalk, disaster strikes. The shuttle is destroyed, leaving Stone and Kowalsky completely alone–tethered to nothing but each other and spiraling out into the blackness. The deafening silence tells them they have lost any link to Earth…and any chance for rescue. As fear turns to panic, every gulp of air eats away at what little oxygen is left. But the only way home may be to go further out into the terrifying expanse of space.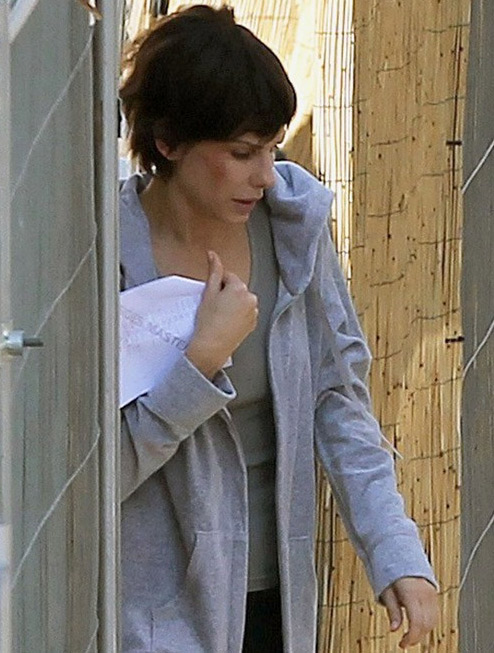 Source:
BOM