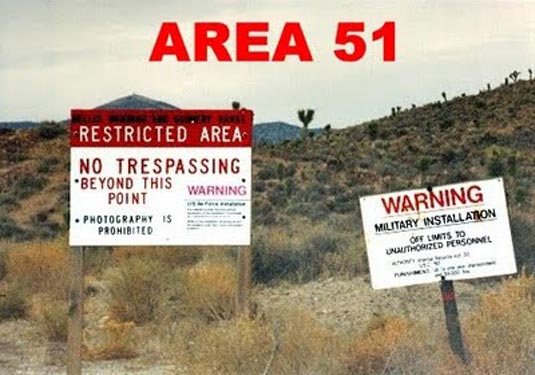 The "cable home to zombies", looking to reinforce its development with Breaking Bad and Mad Men's end nearing, has added Annie Jacobsen's book and some extraterrestrials to its roster.
AMC is heading to mysterious Area 51.
The network is putting author Annie Jacobsen's best-seller Area 51 in its development pipeline. Published in May, Jacobsen's book revolves around the famed military installation that has never been acknowledged by the U.S. government and explores the myths about the area and those who believe that region is home to aliens, underground tunnel systems and nuclear facilities. Jacobsen interviewed 19 men who served on the base and additional servicemen who were employed there.
Walking Dead executive producer Gale Anne Hurd is on board to executive produce with Todd E. Kessler (The Good Wife) attached to pen the script; Jacobsen will serve as a co-producer on the effort, which is in development.
AMC's entry will take place in the 1950s-1960s and will focus on those who work at the base and protect the country's secrets – including the remains of the alleged alien crash at Roswell.
The Area 51 entry joins the network's other development properties which also include Thief of Thieves, an adaptation of The Walking Dead creator Robert Kirkman's latest comic, as well as football drama The Real All Americans, a potential Goodfellas series and a diamond drama from Ridley and Tony Scott, among others.
The network gave pilot orders in May to two scripted dramas – Low Winter Sun and an untitled Richard LaGravenese and Tony Goldwyn entry.
AMC also canceled The Killing after two seasons on Friday.