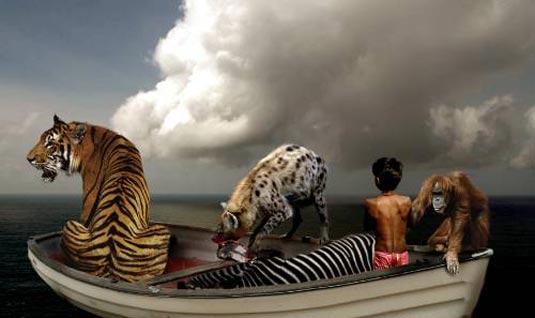 Twentieth Century Fox Film has revealed online a behind-the-scenes featurette from the upcoming film about a zookeper's son and his troubles,
Life of Pi
. Check it out below: Based on the novel by Yann Martel, Life of Pi centers on a young man who survives a tragic disaster at sea and is hurtled into an epic journey of adventure and discovery. While marooned on a lifeboat, he forms an amazing and unexpected connection with the ship's only other survivor – a fearsome Bengal tiger. Directed by
Ang Lee
and opening in 3D and 2D theaters on November 21st, 2012, it stars
Suraj Sharma
,
Irffan Khan
,
Gerard Depardieu
,
Adil Hussain
and
Rafe Spall
.