Movie News
Anne Hathaway and James McAvoy in Pride and Prejudice and Zombies
Pride and Prejudice and Zombies update! Or should we say, the latest rumor?
Anne Hathaway Anyway, Anne Hathaway and James McAvoy are now attached to star in it. Actually, according to some reports, Hathaway is under consideration to star as Elizabeth Bennett, while McAvoy would play Mr. Darcy. You like the sound of that? Let us remind you that Scarlett Johansson, Bradley Cooper, Mia Wasikowska, Tilda Swinton and Catherine O'Hara were all lately rumored for roles, and one of the latest reports suggested that Johansson and Wasikowska were under consideration for the role of Elizabeth, with Cooper for Darcy. At this moment, it's not quite clear if Hathaway and McAvoy now top the shortlist, or have merely joined it. "Pride and Prejudice and Zombies is a prolonged edition of the adored Jane Austen novel featuring all-new scenes of bone-crunching zombie chaos. As the story unlocks, a weird disease has fallen upon the silent English village of Meryton and the dead are being raised to life.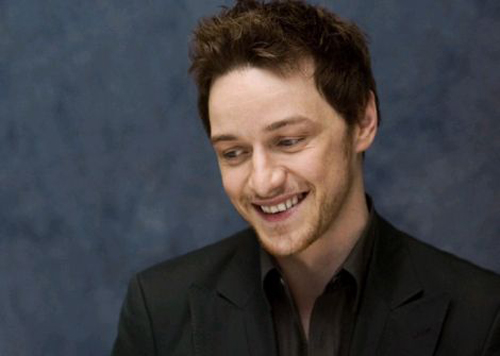 Spirited heroine Elizabeth Bennet is determined to swab out the zombie nuisance, but she's soon sidetracked by the arrival of the proud and supercilious Mr. Darcy. What results is a wonderful comedy of etiquettes with plenty of cultured sparring between the two juvenile lovers and even more violent hurly-burly on the blood-soaked battleground as Elizabeth launches fierce war against multitudes of flesh-eating zombies. Will she crush the offspring of Satan and overcome the common unfairness of the class-conscious grounded gentry? Filled entirely with romantic saga, catastrophe, swordfights, cannibalism, and thousands of putrid carcasses, Pride and Prejudice and Zombies converts a masterwork of world literature into something you would really desire to read." Let us also add that director Mike White is set to helm the film, replacing original director David O. Russell. Natalie Portman was originally set to produce and star in the project but there is no word on her current status with the project.