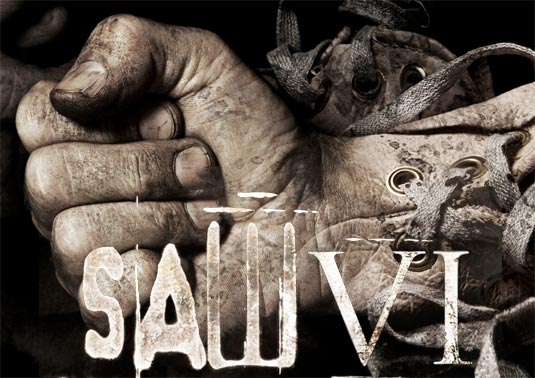 A new poster called "Gloves" for the upcoming horror movie "
Saw 6
" have hit the web
Synopsis:
Special Agent Strahm is dead, and Detective Hoffman has emerged as the unchallenged successor to Jigsaw's legacy. However, when the FBI draws closer to Hoffman, he is forced to set a game into motion, and Jigsaw's grand scheme is finally understood. The new movie is directed by
Kevin Greutert
, the editor on the previous five films. Starring
Costas Mandylor, Mark Rolston, Betsy Russell, Tobin Bell, Karen Cliche, Tanedra Howard and Shawnee Smith.
"Saw 6"
hits theaters on October 23, 2009. As always, click on any of the images to enlarge
SAW 6 poster
More movie info, trailers and posters you can find at "Saw 6" FilmoFilia movie page.