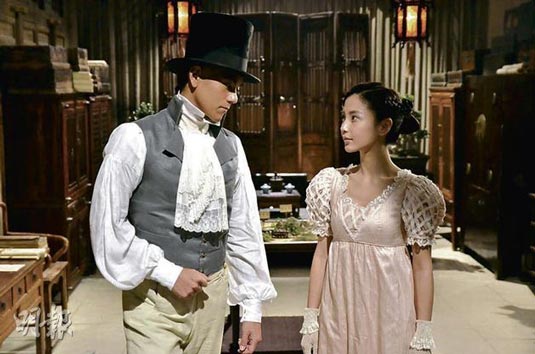 Surprise, surprise, here's yet another Tai Chi Zero trailer, this one with awesome music following it – I'm not sure though if it's a trailer, a featurette or a TV spot, since the info is written in Chinese. If any of you knows Mandarin, please do correct me. Anyway, have a look after the jump.
[youtube]http://youtu.be/N1dv5u54gqY[/youtube]
This one also has some not-so-good English subs, but you'll get the jist of it.
First part of the two shot back-to-back and together titled "Tai Chi: From Zero to Hero", Tai Chi Zero, comes to theaters on September 27th, 2012 in Australia and Hong Kong, October 4th, 2012 in Singapore and in 2013 in China (a bit illogical that the country of its origin would release the film last – and the release date for Tai Chi Hero stands at October 2012, but hey, who am I to judge). It is directed by Stephen Fung, and stars Yuan Xiaochao (first-time appearance in main role), Angelababy, Daniel Wu, Qi Shu, (maybe) Peter Stormare, Tony Leung Ka Fai and others.
For more updates, stay tuned!