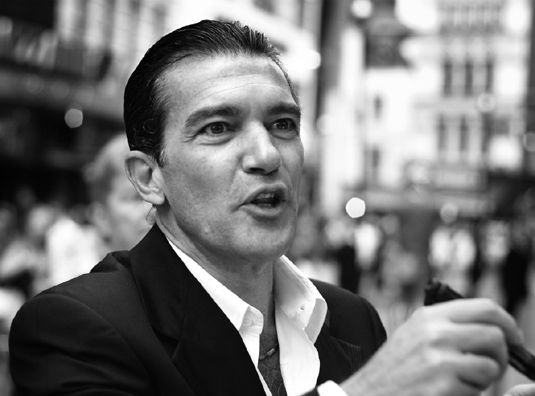 We know that
Antonio Banderas
is a very busy these days. After Woody Allen's
You Will Meet a Tall Dark Stranger
, he works with Steven Soderbergh on
Haywire
. He will star in Pedro Almodovar's
The Skin I Inhabit
, Jean Jacques-Annaud's
Black Gold
, Simon West's Salvador
Dali
biopic and he will voiced
Puss in Boots
again. But his next film also is is a psychological thriller
Solo
and he will not be just the star of the movie, he will also direct it. Ok, that's not his first time. He already directed two movies:
Crazy in Alabama
(1999) and
Summer Rain
(El camino de los ingleses 2006). According to Variety, Solo is "a psychological thriller with sci-fi touches turning on a Spanish colonel suffering post-conflict trauma." Banderas will play the colonel and direct from an orginal screenplay by Erik Jendresen. Banderas' third film as a director will shoot in English but Solo will star Spanish actors and with a budget at about Euro10 million ($14 million). "Unfortunately, to reach large international markets, you have to shoot in English," Banderas said at Spain's Valladolid Festival Saturday, where he was honored with a Golden Spike career achievement award.
Solo
will probably be released in 2012.