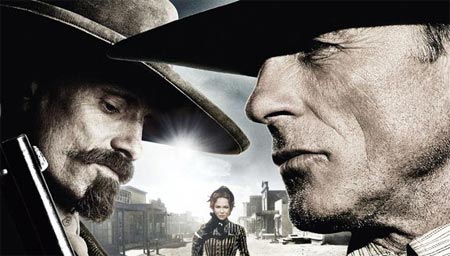 The first trailer and poster for
Ed Harris
directed new western "
Appaloosa
" is here, featuring an iconic shot of Harris (The Rock),
Viggo Mortensen
(A History of Violence) and
Renée Zellweger
. The film also stars
Jeremy Irons
. The story is adapted from
Robert B. Parker
's novel of the same name, centered on a pair of friends hired to protect a lawless town suffering at the hands of a renegade rancher. The arrival of an attractive widow disrupts their plans. At this point, "Appaloosa" has already been picked up by
New Line Cinema
and has been scheduled to hit theaters on October 3rd, in limited release.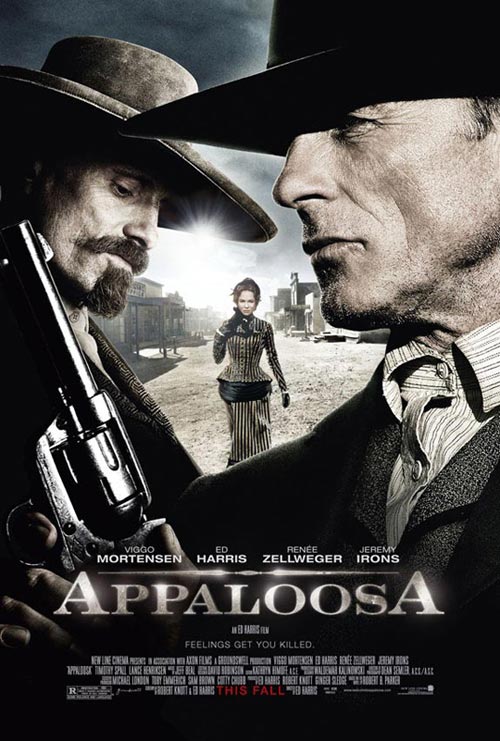 "Appaloosa" poster